It is repeated, non-stop: glaciers and ice sheets are melting, and so the sea levels are rising. We are all doomed. We will all be drowned, said Hanrahan.
So, each year on the highest tide I go see how much the ocean has risen.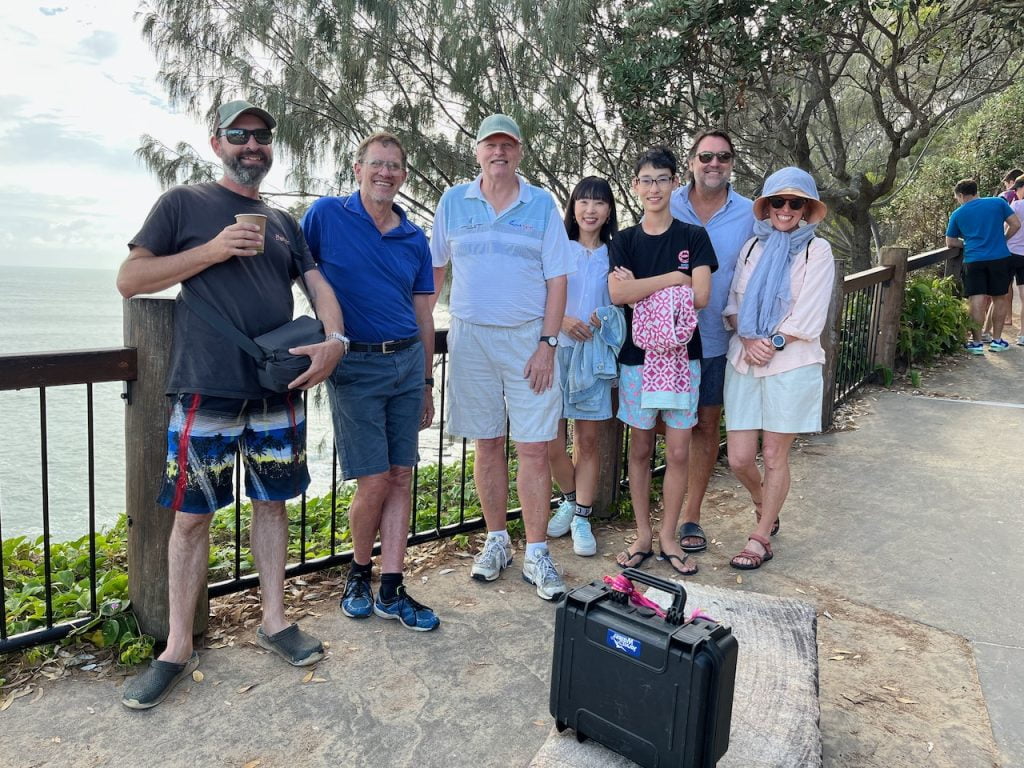 Each year I go to that rock platform with the wave cut notch expecting to be drowned.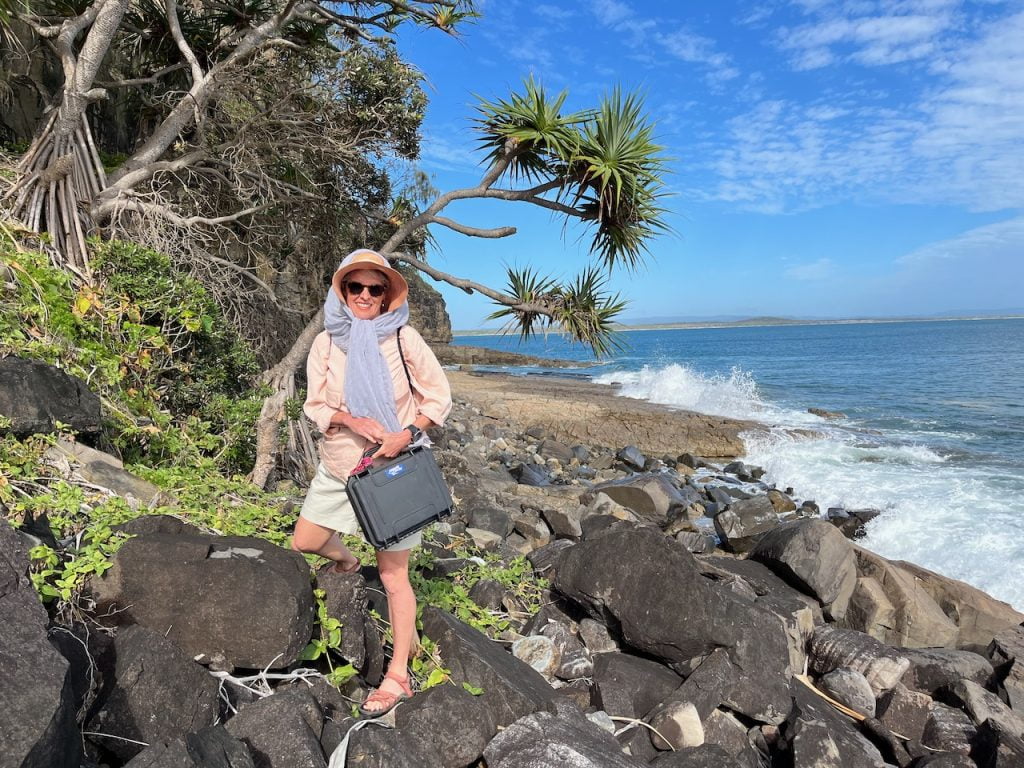 Alas, at the moment of the highest astronomical tide for 2023 – officially 8.32 am on Sunday 22nd January – the waves didn't reach to the wave cut notch; not anywhere near it.
That notch, it must be a relic from a time of higher sea levels.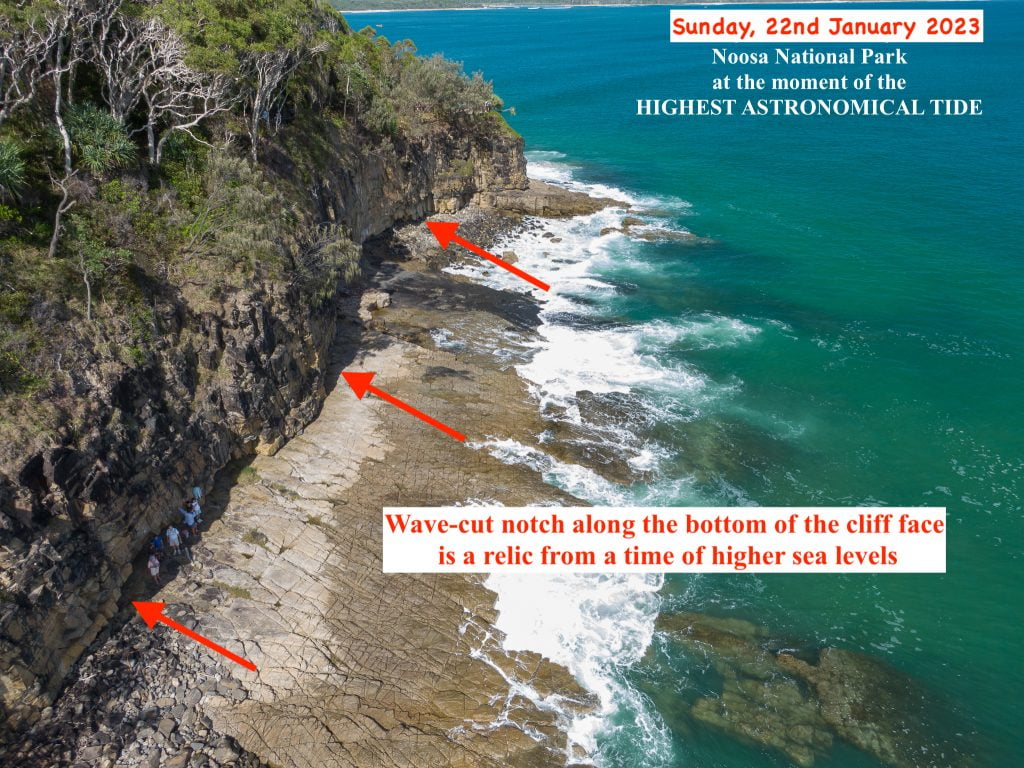 It was so much fun! This morning. Being out on the rock platform under Boiling Pot Lookout in Noosa National Park.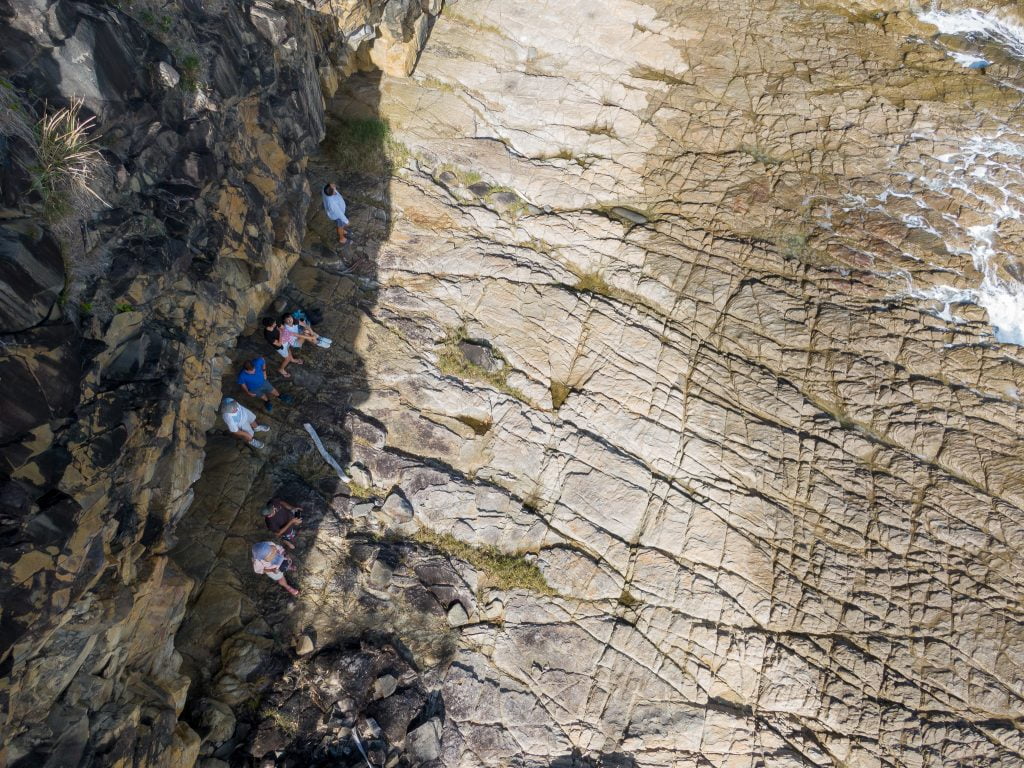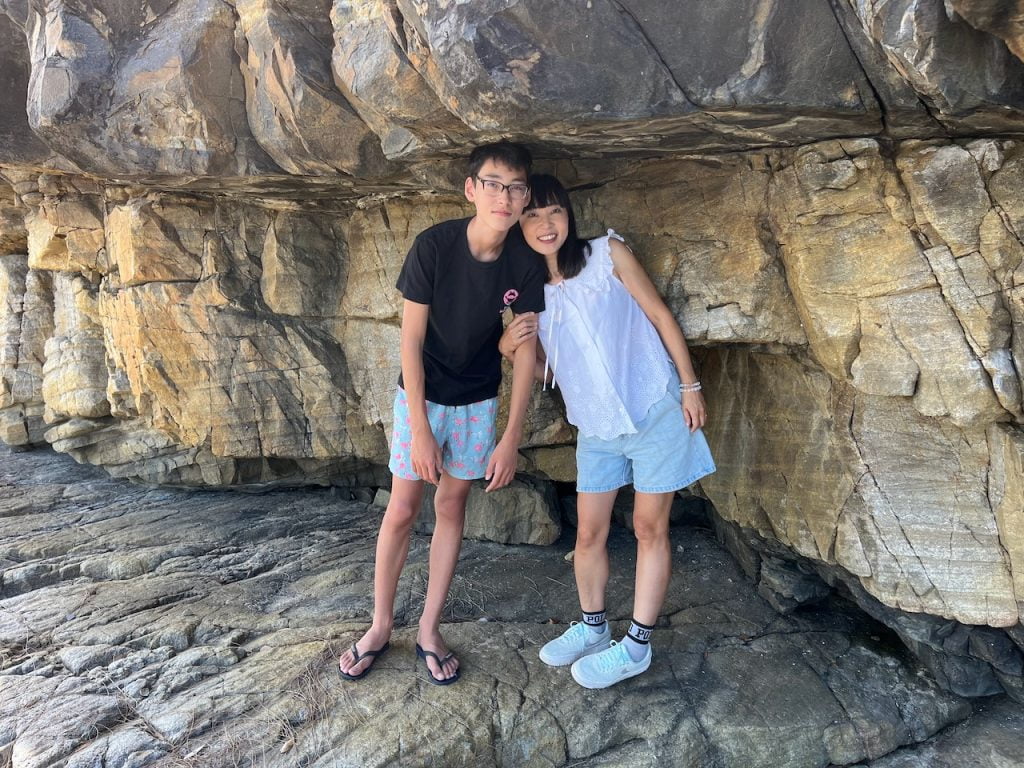 Fun, because I was with some friends, the sun was shining, and my drone took off. And, of course because it was the morning of the highest astronomical tide. And we didn't get washed away.