We live at a time when it is fashionable to lament how nature has become overwhelmingly depleted. So when sand is stripped from the local beach there is much public gnashing of teeth and a newspaper headline.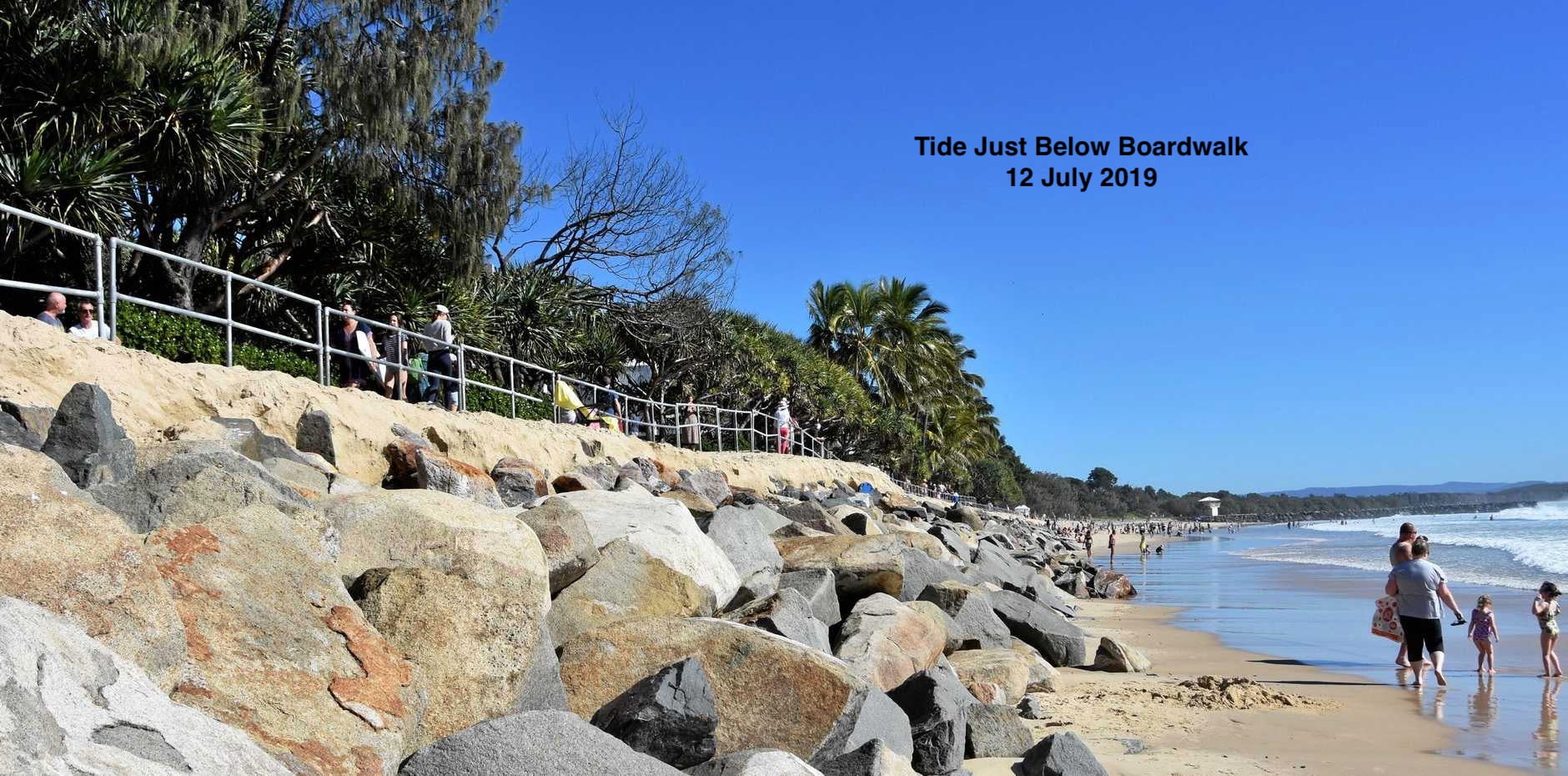 But when the same beach is replete with sand, the tendency is to ignore this good news, as though it is but a temporary aberration.

In reality it is perhaps a case of cycles within cycles.
My friends Bruce, Nicole and Patrick were at Main Beach, Noosa Heads, with me just on dawn and at low tide this morning to admire all the sand.
With the tide out it was possible to see the high tide mark, which as Bruce points out in the video is usually much higher up the beach. With the beach replete with sand it is as though sea levels have fallen, at least high tide is that much further from the board walk.
Postscript