Queensland's Wild Rivers legislation was declared invalid in Cape York by an Australian Federal Court judge yesterday.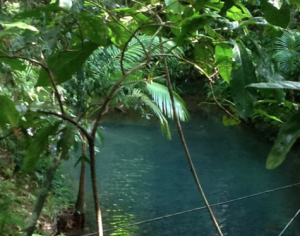 The court decision focused on the previous Labor government's declaration of the Archer, Lockhart and Stewart Rivers on April 3 2009 as an election promise to secure green preferences in inner city electorates.
Two years earlier Neil Hewett wrote at this blog that:
"The progress of the Cape York Conservation Agenda is carving a deepening rift between indigenous interests and those of metropolitan-based 'green' groups. Whilst the former lobbies for social engagement within real economies, the latter crusades for an often over-simplified notion of environmental protection. Over-arching this ideological tussle, government verily executes authority for the political rewards of popular support."
Graham Young has described yesterday's decision as a victory for indigenous progress.