THE United Nations' Hague-based International Court of Justice yesterday ruled that Japan's annual Antarctic whale hunt must stop because it is not scientific.
I wonder how much trouble the Japanese did have getting their research on skinny whales published… remember the blog post back in 2008.
Japan has said it will honour the ruling.
It is my understanding that Japan labelled its current harvest in the Antarctic scientific exercise after it became illegal to hunt whales commercially. That ruling was made by the United Nation's International Whaling Commission that was originally established to oversee a more sustainable whaling industry.
If the Japanese want to continue whaling, they will perhaps have to label it 'Aboriginal subsistence whaling', because only this form of killing is currently permitted under international law. It may result in the application of less humane methods, and certainly will exclude the application of any scientific principles.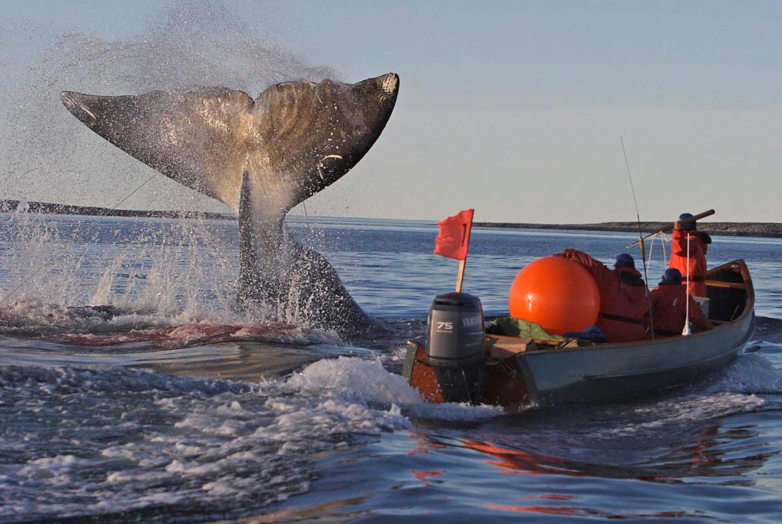 For more information on 'aboriginal subsistence whaling' there is a somewhat dated article written by me for Cosmos magazine in 2006, and of course information at the whaling thread at this blog.
****
The photograph is of a Bowhead whale being harvested in northern Quebec in August 2008, via Iceclass. Unlike the Japanese who use grenade tipped harpoons in the Southern Ocean, indigenous hunters use more basic methods.