Dear ABCA Subscribers,
The journal Food and Chemical Toxicology today announced the retraction of the article Long term toxicity of a Roundup herbicide and a Roundup-tolerant genetically modified maize by Séralini et al first published online in September 2012.
Shortly after the article was originally published, the journal received many letters to the editor expressing concerns about the validity of the findings, the proper use of animals and even allegations of fraud.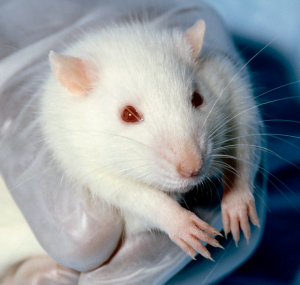 The study alleged that biotech corn and herbicides caused tumours and organ damage, and led to premature death in laboratory rats.
Food Standards Australia New Zealand (FSANZ), in agreement with food safety regulators globally, rejected the conclusions of the study, finding "On the basis of the many scientific deficiencies identified in the study, FSANZ does not accept the conclusions made by the authors and has therefore found no justification to reconsider the safety of NK603 corn."
The journal Food and Chemical Toxicology's retraction today states:
"The Editor-in-Chief found no evidence of fraud or intentional misrepresentation of the data. However, there is a legitimate cause for concern regarding both the number of animals in each study group and the particular strain selected. The low number of animals had been identified as a cause for concern during the initial review process, but the peer-review decision ultimately weighed that the work still had merit despite this limitation. A more in-depth look at the raw data revealed that no definitive conclusions can be reached with this small sample size regarding the role of either NK603 or glyphosate in regards to overall mortality or tumor incidence. Given the known high incidence of tumors in the Sprague-Dawley rat, normal variability cannot be excluded as the cause of the higher mortality and incidence observed in the treated groups."
The journal's letter to Séralini requesting he withdraw his article can be downloaded here. The responses of a number of Australian and international scientists given when the study was first published can be found here.
ABCA will be disseminating this information in the coming weeks and months to ensure that Australians are informed of the erroneous nature of the conclusions drawn from this study. We would encourage subscribers to do the same.
Jessica Lee
Chair, Public Affairs Working Group
Agricultural Biotechnology Council of Australia