In his review of the book 'The Undiscovered Self' by the psychiatrist and philosopher Carl Jung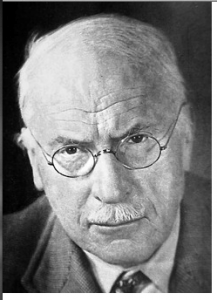 , Maxwell Cynn suggests that:
"Dr. Jung noted that whenever individuals are pressed into a group an averaging effect occurs and part of the individual Self is sacrificed in order to fit-in to the norm of the group. We stop thinking in terms of Self and the group becomes our personae. The larger the group the more the individual suffers. He pointed to the Iron Curtain as a physical manifestation and symbol of a psychic schism within mankind.

He also warned that the freedom-loving West was not immune to the psychic infection of the communist Eastern Block, but rather more susceptible because of our free and open-minded societies. The fall of the Iron Curtain in modern times did not symbolize an end to the schism Jung described, but more ominously the acceptance in the West of collective ideals.

Jung's words ring soundly today in our modern electronic society of larger groups, stronger connections, greater integration, and socio-political correctness. Our nationalism has turned to internationalism and our group has become global. Individualism is under greater assault today than at any point in history–Jung's words live on in an almost prophetic sense. The Self continues to drown in a sea of collectivism."
Ive been reading 'The Undiscovered Self' on my iPhone via Questia.com.