"ONE of the best things about science is that the discipline is self-correcting." So wrote Eric Berger in a blog post in which he lists, what he considers, the top 10 most spectacularly wrong once widely held scientific theories.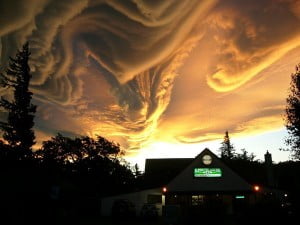 His list included:
The stress theory of ulcers;
Immovable continents;
Phlogiston; and
Miasmatic theory of disease.
I'm wondering how long on average these theories existed before they were falsified and how many sceptical scientists were censured before their eventual overthrow?
Which brings me to the subject of anthropogenic global warming (AGW). While I'm convinced that one day it will be recognised as spectacularly wrong, at this point in history, each year its grip on popular opinion and on the scientific community seems to only strengthen.
I was disappointed to recently reread an article written in 2011 about the Murray River entitled 'Water under the Bridge'. While its author, Kate Jennings, was sympathetic to my work, until I reread the piece I had forgotten her disparaging comments about my AGW scepticism. She wrote: "Jennifer Marohasy is a prominent climate-change sceptic, so her work on the barrages is dismissed out of hand."
****
Update 31st December 2013. Comment from David Boyd.
Hi Jen,
I was disappointed in your interpretation of Kate's references to you in her 2011 article as "disparaging". I don't think they were. She was stating a problem which we "enlightened sceptics" suffered from with our then minority position on the climate change nonsense.
Remember the full quote was-
"Jennifer Marohasy is a prominent climate-change sceptic, so her work on the barrages is dismissed out of hand. (We could also dismiss anything from the Wentworth Group because it is funded by the World Wildlife Fund, which could bias findings.)"
I think Kate's comment was "disparaging" of the "commentariat". How absurd to attempt to undermine somebodies views on one issue, because you disagree with their views on another.
David Boyd
****
Thanks David. Words, and how they are interpreted and how for the one person that interpretation can change.
For those who wish to form their own opinion, Kate's essay can be read here… http://www.themonthly.com.au/issue/2011/october/1317956752/kate-jennings/water-under-bridge. It is also interesting to ponder the second paragraph…
"I insulted the Greens on purpose to get your attention. Green-ish myself. Climate change? Happening. Melting poles, warming oceans. People, do something! But if I'd started by discussing tillage fractures or SER statistics, you would've drifted, flipped the page. I also wanted to make a point about insults. If you begin an op-ed piece, as Tim Flannery did in the Age, with "… white Australia's relationship with the bush has been a kind of rape and pillage", your subsequent points about biochar as a source of energy or innovations in farming are completely lost on the audience you most want to reach…" The paragraph ends with reference to metaphors having consequences.
Kate is clear that she does believe in climate change including melting poles and warming oceans. Of course.
If an author needs to begin a piece in The Monthly on the Murray River with reference to climate change and explicitly state that she believes in it, what does this tell us about herself and/or her audience? My recent reference to Carl Jung's writings are perhaps relevant here http://jennifermarohasy.com/2013/11/against-collective-integration-carl-jung/ .