My name is Mr Koala and I would like to thank some of the readers of this blog for their very generous donation:
M (from the NT) donated $50
P (from SA) donated $50
J (from NSW) donated $100
So Jen and I have $200 from our recent fundraising drive.  Thank you!
Jen said to mention that earlier this year she received two donations:
B (from UK) donated $100
B (from Vic) donated $100.
Thank you!
*********
If you haven't made a donation yet the bank account is still open:
Send dollars here by bank transfer:
Jennifer Marohasy
BSB 06 4449
Account Number 10376039
*********
And I have noticed that there is no donation yet from L.  or L.
And my other Koala friends asked me to post this note to Libby.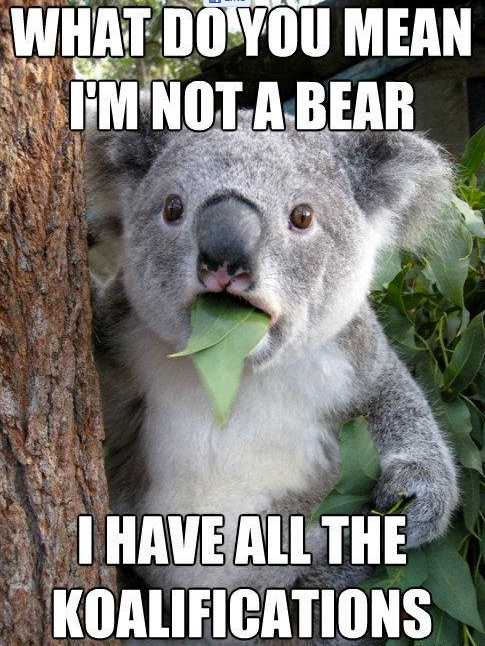 Poster from http://9gag.com