The Australian Bureau of Meteorology deleted what was long regarded as the hottest day ever recorded in Australia from a mercury thermometer in a Stevenson screen: Bourke's 125°F (51.7°C) on the 3rd January 1909. This record was deleted while falsely claiming an 'observational error'.
I have blogged on this here: https://jennifermarohasy.com/2020/07/hottest-day-ever-in-australia-confirmed-bourke-51-7c-3rd-january-1909/
There have been some queries in emails and in twitter threads regarding the 125°F from Bourke, and what the actual page in which it was written looked like. The numbers were written across two pages and I took two photographs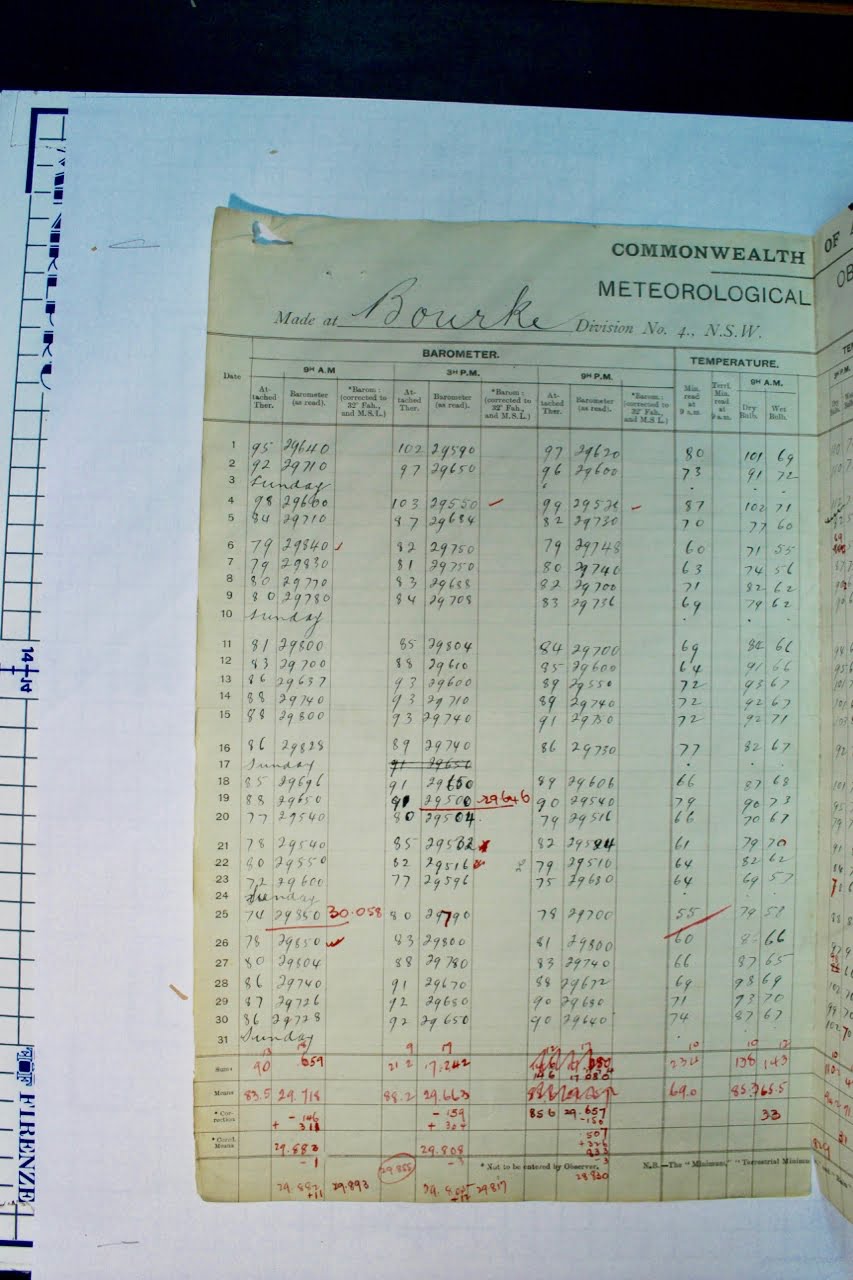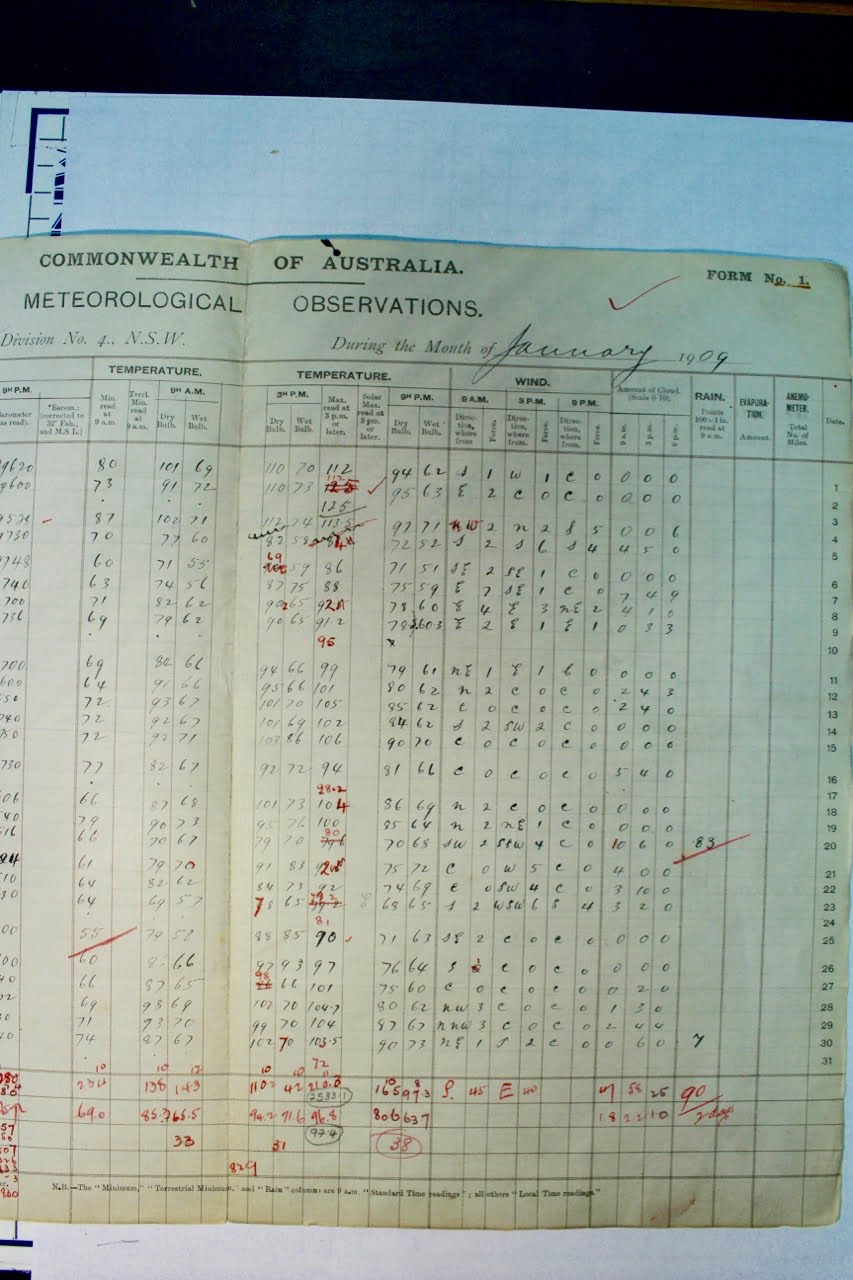 On Sunday 3rd January 1909 the observer only recorded the maximum temperature, he did not record other statistics as weather data was not normally recorded on a Sunday. Nevertheless, on this exceptionally hot day, he made an exception.
The abstract/summary for the month reports the hottest day as 125F for that Sunday.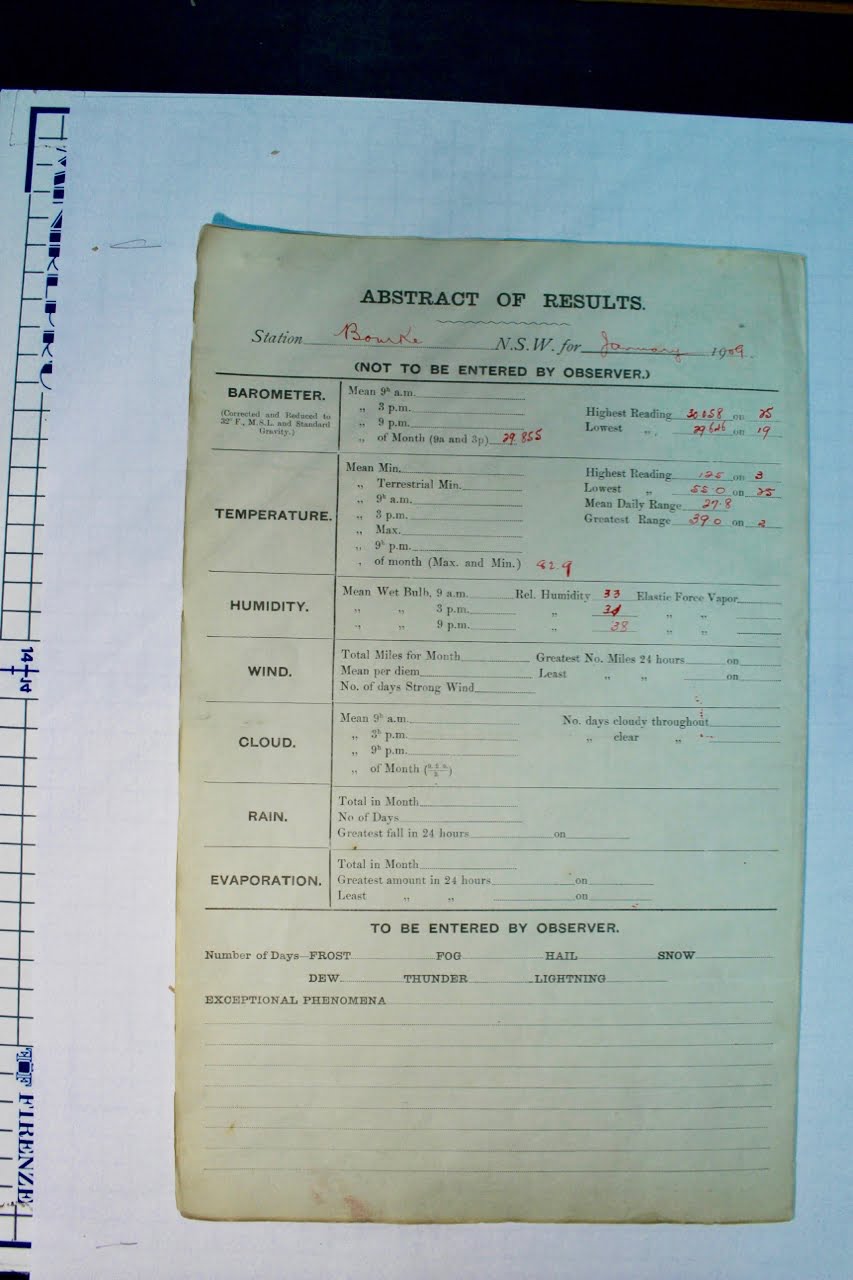 Yet when we go to the online historical data for Bourke, there is no value written. This 125F, which is equivalent to 51.7C, needs to be reinstated.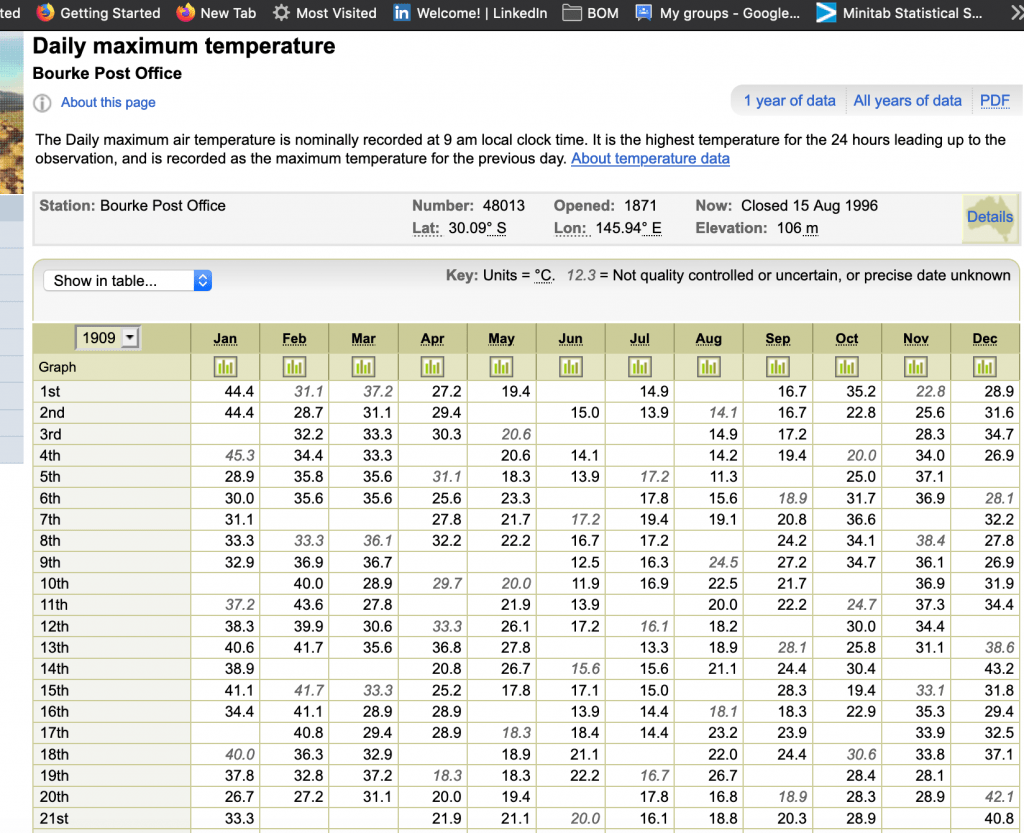 Some claim the exception hot day in 1909 was a one-off, that the overall trend is one of warming. But this is not actually the case for much of inland eastern Australia, as I show at this blog post:
https://jennifermarohasy.com/2014/09/absolutely-politically-incorrect-maximum-temperatures-at-bourke-and-bathurst/
The Bourke record ends in 1996 in that blog post, because that is when the weather station was moved. And the Bureau's middle management ensure the official record only starts in 1910, as I explain in this blog post:
https://jennifermarohasy.com/2014/03/fiddling-temperatures-for-bourke-part-1-hot-days/
If you scroll down to the table with the Bourke data from the next link, you will see how the Bureau adjusts down the earlier temperatures for Bourke, in the creation of the official record. They cool the past artificially through the application of algorithms.
https://jennifermarohasy.com/2020/01/after-the-tragic-wildfires-history-is-rewritten-or-forgotten/
The extent of the on-going deceit is extraordinary.