The only thing that interferes with my learning is my education. Who said that? What does it mean?
Of course, for the educated climate scientist this chart that shows the mean annual maximum temperatures for Bathurst gaol and Bourke post office should be homogenised. But what beauty and intrigue in raw data that throws up an identical cooling trend when the entire record, unhomogenised is plotted for these two locations in New South Wales, both with exceptionally long records.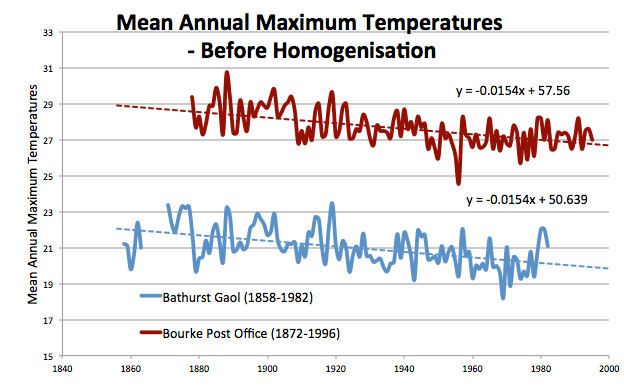 I shall not be posting so much for the next little while, as I've technical papers to write on rainfall forecasting, diatoms, frogs and also temperatures.