I've just been banned from Facebook for 24 hours.  The offending words must have been:
"How come everyone is so frightened of the unvaccinated.  If being vaccinated keeps you safe?"
All the other words were a variation of what I had already read in news articles at Facebook about the unvaccinated in Western Australia being excluded from bars, cafes and banned from buying alcohol including at drive-throughs from tomorrow.
Unless it was the blog post that I was linking to?  It does mention Ivermectin, but I had already posted it at Facebook back in October without issues.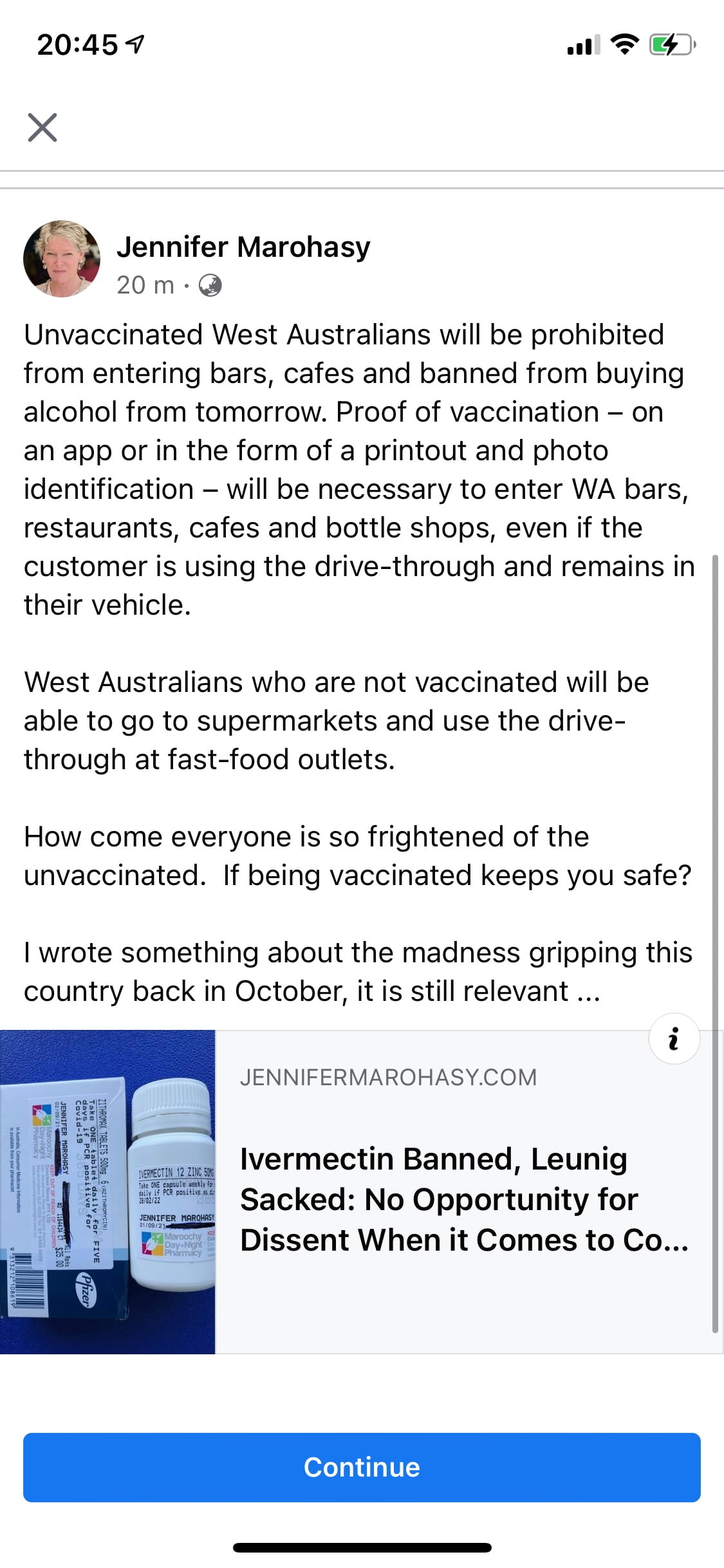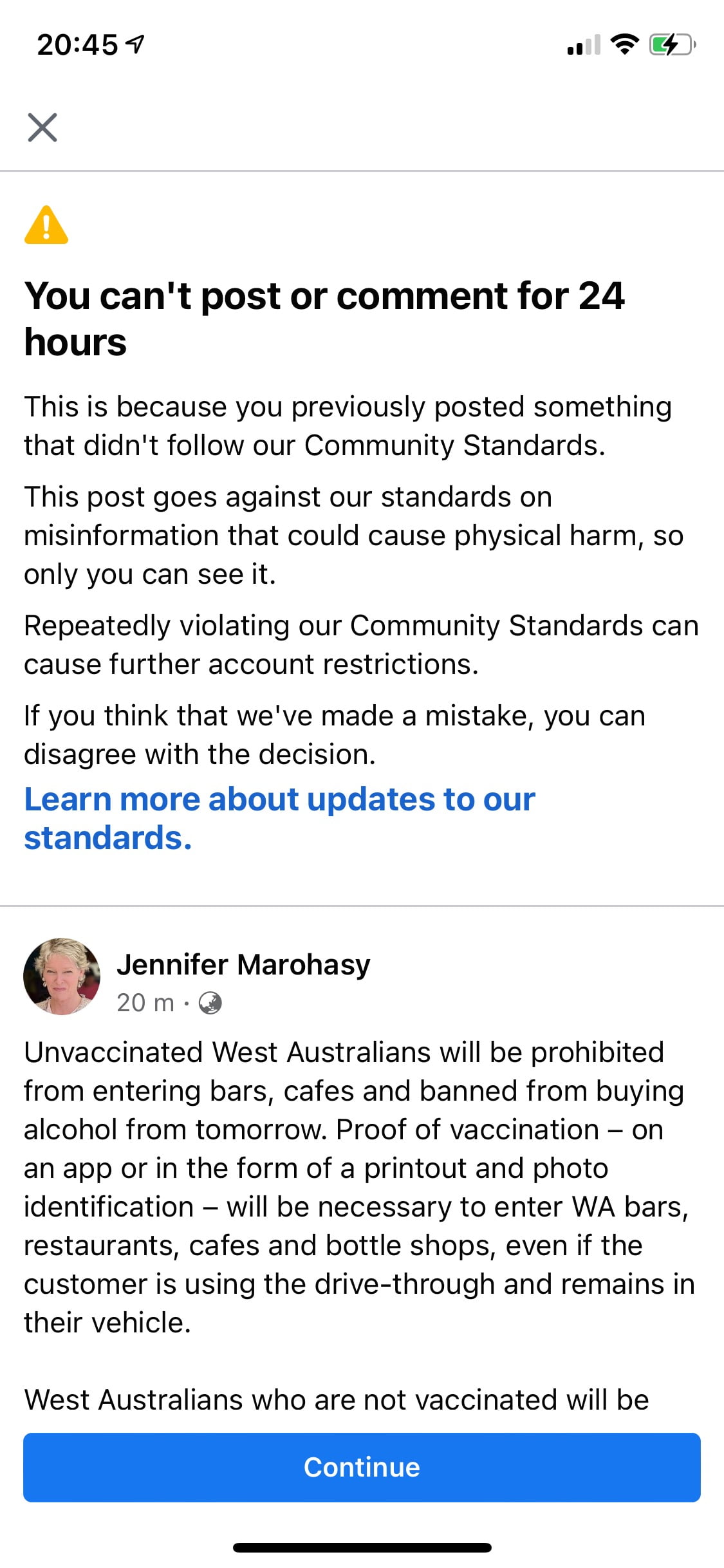 Consider subscribing for my monthly e-newsletter, you can sign-up here.