The hopeless pursuit of a "Global Average Temperature" mirage makes mischief in meteorology. There is a better way. 
By Mark Huxley Akin
"I AM not a scientist, but a lay person who was lucky enough to grow up with a scientist father who taught us early-on the difference between Science and consensus.
I am particularly concerned with the corruption of data that is happening with the current climate debacle.
Over the years, countless dedicated individuals have given over substantial portions of their lives to the faithful monitoring of weather stations so that we might have the reliable body of data we have today. It is disheartening to see some petty apparatchik with an agenda and an eraser—or worse, an algorithm—wipe away all that careful labor, motivated by a politicized cause more pressing than humble accuracy. 
The crux of the difficulty, it seems to me, is the problematic pursuit of a mythical "Global Average Temperature (GAT)." This effort strikes me as a fool's errand, and one which leaves the door wide open for all kinds of subjective mischief. 
Even if such a measurement could be defined, the results would be necessarily fuzzy, and the idea that one could extract from that imprecise conglomeration, comparative measurements accurate to fractions of a degree, is just plain silly. And, to get the comparative numbers we are actually interested in, totally unnecessary. There is a better way. 
What is really wanted is a simple index based on a good sample of well-sited stations with long histories, similar in concept to the Dow Jones Averages or the S&P 500. No one ever tries establish an impossible-to-define "average stock price"— including many stocks of doubtful provenance — and nobody cares. These pre-selected indexes of certain representative stocks, that are then followed over a long time-span, tell investors what they really want to know: how the market moves over time, relative to itself.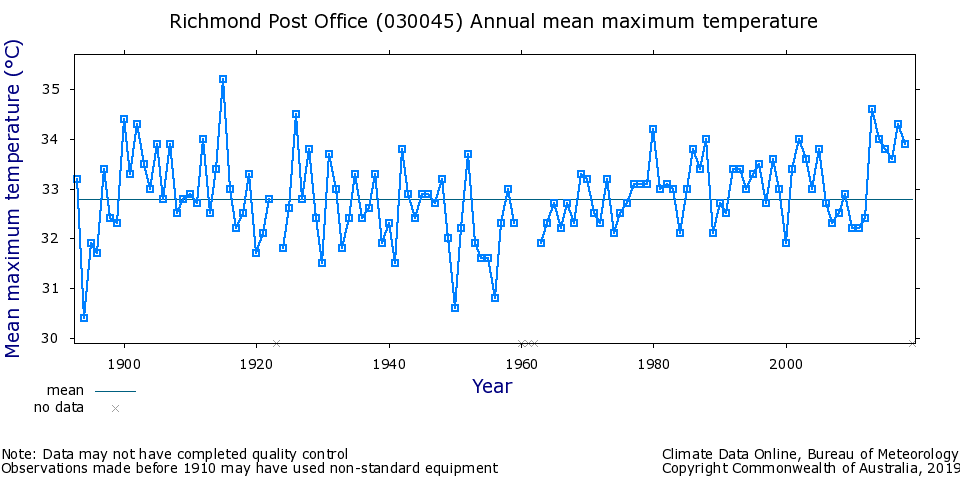 I suggest that these indexes be regionally-based. There might be a North American Weather-Records Index, (NAWRI), South American (SAWRI), Australian (AWRI), and so on. Scientists of good-will could join together into a private club with regional branches, with no necessary connection to any government agencies, and select the best collections of well-sited stations of long duration. This club would then publish results on a regular schedule. 
Although there should be a reasonable attempt to represent a variety of climate regions, it does not matter if the sitings are necessarily spotty, because we are only measuring the output of each station against itself. There should be no attempt to "homogenize" records or create "virtual stations," because the mission of this endeavor has nothing to do with chasing some mythical GAT. 
For the oldest records, the numbers of stations in each region would be necessarily slim, but could be incrementally-increased as history advances. In areas with an abundance of good stations, some might be pre-selected to be set aside as "understudies," or stand- ins in case of an interruption in the records of some neighboring station. (That is, the measurements are still recorded, of course, just not included in this particular index.) 
One benefit of this system is that the results obtained, including regional averages, would be exactly as precise as the original measurements themselves. There would be no guesswork and no fuzziness. 
Each region could publish graphs and averages for the index, but should probably not try to promote some "Global Average," as that would be likely misconstrued. However, there would be nothing to stop any outside entities from doing their own "Global Index Average," if they wished. (An "Index Average" is not a GAT, because it would not attempt to "reconstruct" (read "invent") records for the vast areas of the globe where there are no records.) 
If any outside critics were to object to the particular collection of sites selected for the index, they could be told they were free to form their own club and create their own index. Although the group might attract a lot of good scientists who were also AGW sceptics, that should in no way serve as a definition or requirement of membership. I have no doubt there are many good scientists whose only failing is to trust some government agency more than, perhaps, they should. As long as a scientist has a true dedication to accuracy in the records, that is all that should matter. But, as a private association, the membership would be free to exclude any mischief-makers seeking to disrupt the effort.
Below is a clip of Dr. Jennifer Marohasy (recorded in early 2014) detailing one example of how the Australian Bureau of Meteorology has been cooking the books: they took a set of data from well-sited stations of long-standing in Queensland, which was too cold for their comfort, and "homogenized" it with data from far away, warmer climate zones (from a range of up to 600 miles in radius).
An important mission of this group and its work would be to serve as a central voice for those scientists who are fighting against corruption of the temperature record, and for whistleblowers who can point out specific abuses. Press conferences and an online newsletter could keep the public and other concerned scientists informed, and would also serve as a counterweight against the harassment of individual scientists who dare to challenge the political establishment. 
****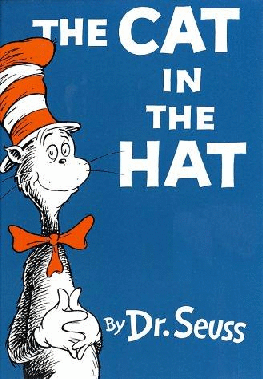 More information on the feature image, the image at the very top of this blog post can be found here: https://jennifermarohasy.com/2017/02/australias-hottest-day-record-ever-deleted/