The last few days have been very hot across eastern Australia. The mainstream media have been reporting 'unprecedented' conditions. This fits a popular narrative, but its inconsistent with the original historical record.
It was very hot in Australia in the late 1800s and the early years of the 1900s, particularly in outback Australia – at places like Bourke. Many of the extremely hot days were recorded using non-standard equipment, and so they are not recognised by Australia's Bureau of Meteorology. Outrageously though, the Bureau has deleted from the raw digitised record the hottest day ever recorded in standard equipment at an official weather station. Ostensibly, because it was recorded on a Sunday – the day that the temperature-recorders normally had off in the days of manual temperature recordings.
No doubt the fellow who recorded temperatures from the thermometer in the Stevenson screen at the Bourke post office got up on the morning of Sunday 3rd January 1909, and decided he was going to work anyway. He was not going to miss what did turn out to be the hottest day of the century.
So, when I went to the trouble of getting access to the log book, now held by the National Archives of Australia, I could see that the fellow had not only written in 125 degree Fahrenheit (equivalent to 51.6 degree Celsius) – he had also underlined it!
I took a photograph of the entry, Exhibit 1.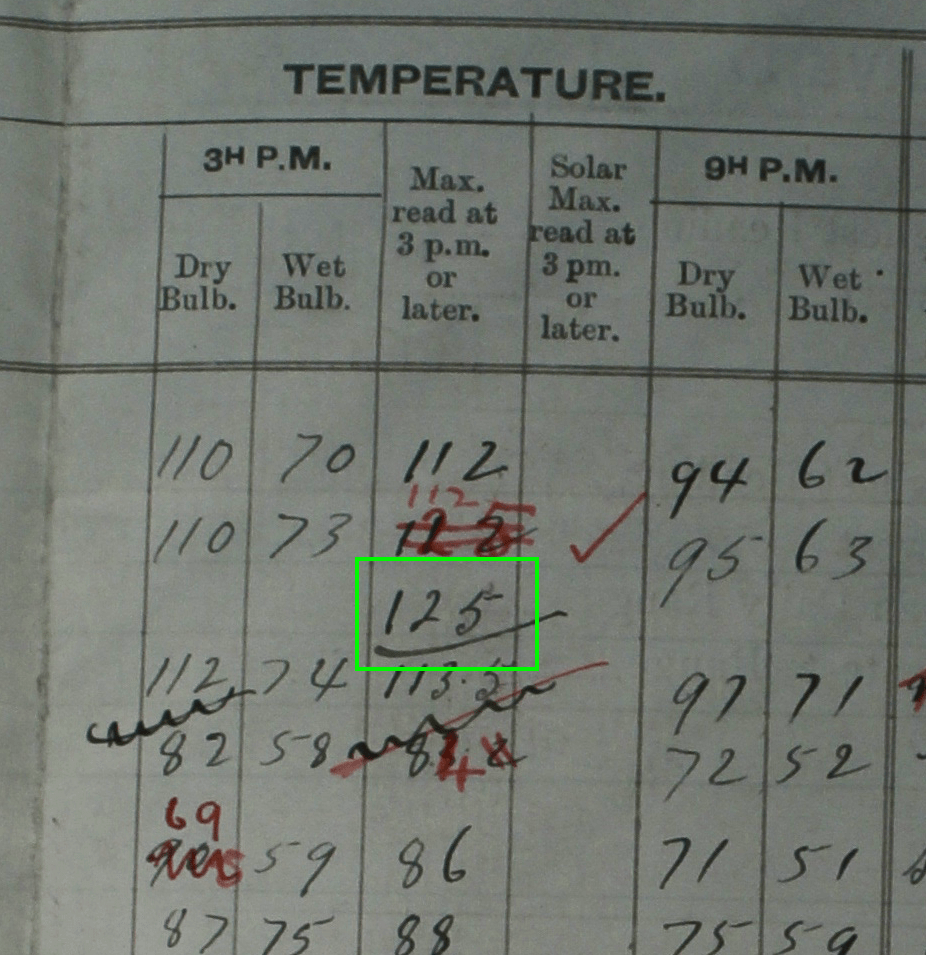 Back then the person who recorded the temperatures each day, known as the 'Observer', was not the same person who compiled the 'Abstract of Results' at the end of the month. This supervisor (who used a red pen) sometimes made changes to temperatures as recorded by the Observer; and seems to have been initially confused as to the actual temperature on Saturday 2nd January 1909 at Bourke (originally changing it from 112 to 125).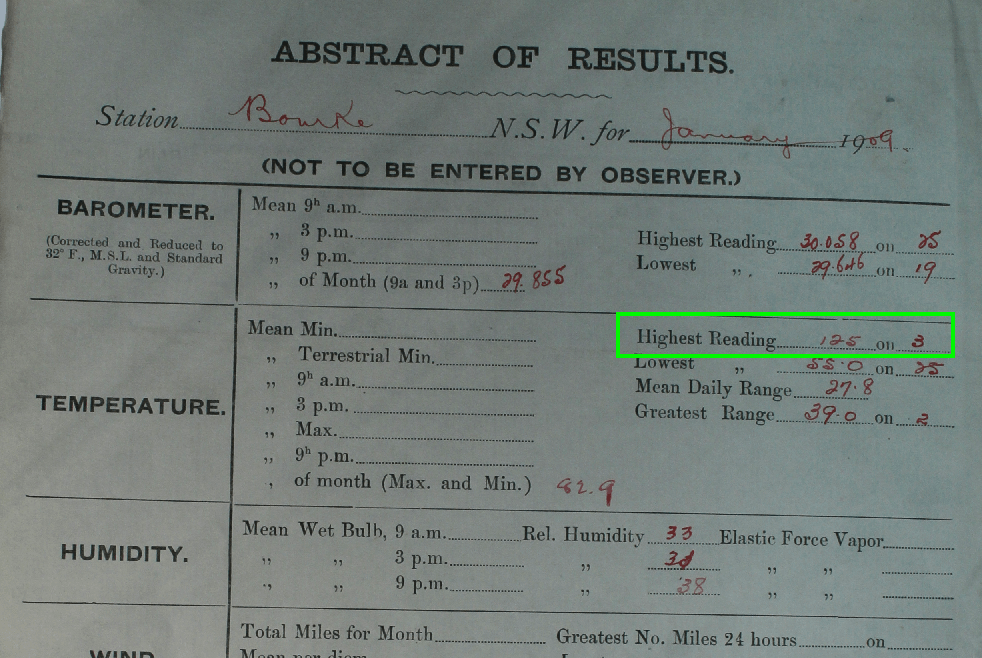 The supervisor was clear in his summary though, writing in red that the highest temperature at Bourke for the month of January 1909 was 125 degree Fahrenheit recorded on 3rd January, as shown in Exhibit 2.
But if you go to the raw temperature data at the Australian Bureau of Meteorology's website, there is no entry for this date, as shown in Exhibit 3.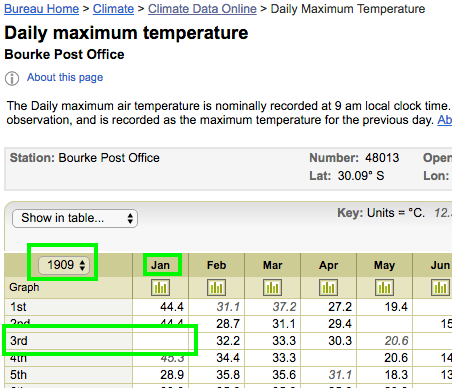 ****
If you like what I do, consider making a goodwill contribution.