Because a change in equipment can potentially create discontinuities in a temperature record, it is Australian Bureau of Meteorology policy to have new equipment recording side-by-side with old equipment for a period of at least 2 years. In this way, readings from the new equipment can be compared with readings from the old equipment, including to check they are comparable – that there are no discontinuities.
Since the 1990s, the Bureau has been converting from manually read liquid-in-glass thermometers (e.g. mercury thermometers) to automatic weather stations with electronic probes.
At Wilsons Promontory lighthouse the change was made on 18th September 2000.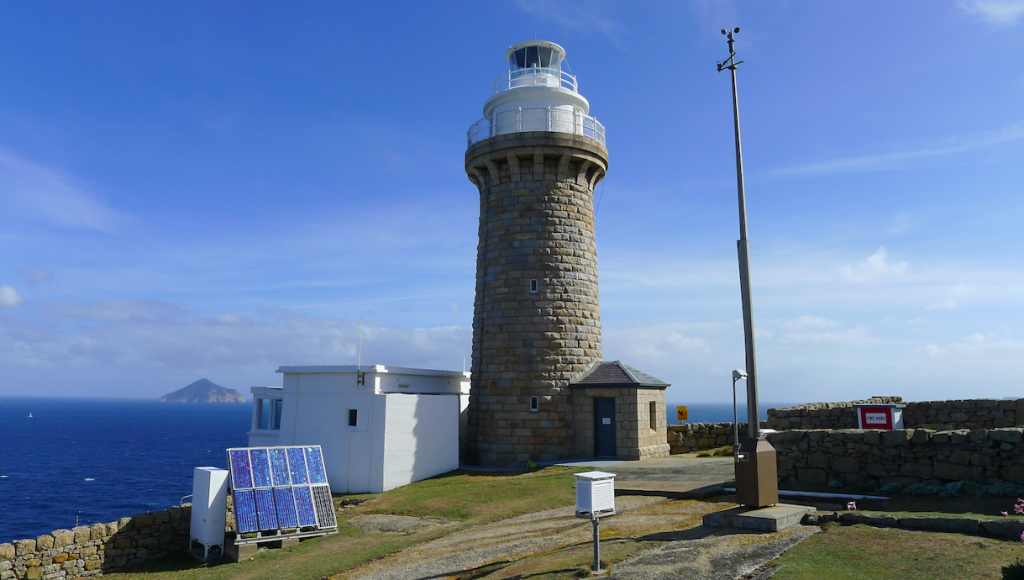 As part of an ongoing investigation into Australia's temperature history, I requested the comparative data – the temperature recordings for Wilsons Promontory lighthouse from the electronic device and also from the original thermometers, which were installed back in 1872. The Bureau has never provided me with this information despite repeated requests, since at least August 2015 – as per the following email (Appendix 1).
I have since published a technical paper assessing the quality of the maximum temperature series from Wilsons Promontory – assuming the data from the electronic probe is comparable with the thermometers. This research is detailed in the international peer-reviewed journal Atmospheric Research, Volume 166.
In a recent blog post, however, I suggest that temperature recordings from automatic weather stations (i.e. from the electronic devices) are not comparable because the Bureau is recording one second extrema rather than averaging measurements over one minute. It is important to average the readings from the electronic probes over at least a minute because the mercury thermometers respond more slowly to temperature change.
In order to help clarify whether or not the recording from the electronic devices are comparable, I am again requesting that the data for Wilsons Promontory lighthouse be made available. In particular, I would like the daily maximum and minimum temperature values from the liquid-in-glass thermometers from 1872 to the present, and the one second readings since September 2000 to the present. Towards this end, I have just sent an email to Dr David Jones, who is the 'Head of Climate Analysis' at the Bureau. This email also follows (Appendix 2).
*****
APPENDIX 1
———- Forwarded message ———-
From: Jennifer Marohasy 
Date: Tue, Aug 25, 2015 at 2:48 PM
Subject: seeking clarification and additional data
To: climatedata@bom.gov.au
Hi,
I'm seeking clarification regarding equipment used to measure surface air temperatures at Wilsons Promontory lighthouse, Bureau number 85096.
I understand that both alcohol and mercury thermometers were used to measure minimum and maximum temperatures from November 1872 until September 2000.
I understand that the alcohol thermometers were removed and replaced with a temperature probe on 18th September 2000.
I understand that since 18th September 2000 both a temperature probe, and also the original mercury thermometer have been used to measure temperatures at Wilsons Promontory.
I understand that a second mercury thermometer was installed at Wilsons Promontory on 16th December 2002.
Could you please confirm that this assessment is correct?
Could you please also provide me with the complete digital/electronic temperature record (maximum and minimum) as measured from each of these different thermometers for the period of their available record.
I am particularly keen to know if there is a single continuous monthly record for the mercury thermometer installed in 1872, to the present.
Could you please also clarify which thermometer was used to supply the maximum and minimum values available online, i.e. at http://www.bom.gov.au/climate/data/
Kind regards
Jennifer Marohasy
Tel. 041 887 3 222
******
APPENDIX 2.
Jennifer Marohasy
1:09 PM (4 minutes ago)
to David, Craig, William, climatedata,
Hi David
I am writing to you as the head of the Climate Analysis Section at the Bureau. Also, I understand you were the author of a 1997 report published by the World Meteorological Organisation (WMO) emphasising the need to average measurements from electronic temperature probes over one minute: in order for these measurements to be comparable with measurements from the previous liquid-in-glass thermometers (e.g. mercury thermometers).
The link to this report is here: https://library.wmo.int/pmb_ged/wmo-td_862.pdf
Having watched how temperatures are recorded by electronic probes at automatic weather stations over the last three months, I am concerned that the policy detailed in this report is not being followed. My observations are consistent with advice from David Barlow in your Sydney Office: in particular that only one second extrema are being recorded.
It is now over two years since I requested data to make the comparisons myself between temperatures as measured and recorded at automatic weather stations with temperatures as measured and recorded in the old liquid-in-glass thermometers. Specifically, I sent an email requesting the AWS (electronic probe) and also thermometer data for Wilsons Promontory lighthouse back in August 2015, and then followed-up on this first by email, and then by phone in October 2015 (see following).
Could this data now be provided as a matter of urgency. As per my most recent blog post I would like:
"the daily maximum and minimum temperature values from the liquid-in-glass thermometers from 1872 to the present, and the one second readings from the electronic probe (AWS) since September 2000 to the present."
I understand that before the move to electronic recordings, there was extensive testing of the electronic devices – parallel studies at multiple site to ensure that measurements from the new AWS weather stations tallied with measurements from the old liquid-in-glass thermometers in the Stevenson screens.
Could the internal reports from this experimental work please also be made available as a matter of urgency. I have been unable to find any published studies.
Bill Kininmonth, who had your position within the Bureau from 1986 to 1998, has assured me by telephone that all the experimental work was done. Bill is also of the opinion that measurements are averaged over 10 minutes, if not one minute intervals.
Could it be that after Bill's retirement in 1998, the policy was changed from averaging over 1 to 10 minutes to the simple recording of one second extrema? I can not, however, find any documentation for this. Also, this would be in contravention of WMO guidelines.
Long temperature series without discontinuities are critical to my work forecasting rainfall using artificial neural networks – a form of machine learning.
I am copying this email to Craig Kelly MP, as he is particularly interested in this issue, and also Bill Kininmonth.
The two blog posts that I refer to, with more information on the issues I raise are here:
Two Decades of Temperature Data from Australia – Not Fit for Purpose
Kind regards
Jennifer Marohasy
Tel 041 887 32 22
On Thu, Oct 8, 2015 at 10:13 PM, Jennifer Marohasy wrote:
Hi, I received notification that this email would be answered within 5 working days. It is now over one month. Could I please receive this information? Kind regards, Jennifer Tel. 041 887 32 22