Alan Jones AO
Radio 2GB, Sydney
Dear Alan,
This spring has begun with the Bureau of Meteorology announcing a new 'hottest September day on record' almost every other day.
Last Saturday, for example, we heard that it was the hottest September day in Mildura since 1889. Really? Hotter than 1905 or even 1938 – those were hot years in Mildura.
Extreme heat in inland Australia is usually associated with prolonged drought. But this year there is water in the Murray River; further, modern Mildura is generally considered up to half a degree cooler on average than before the widespread development of irrigation – back in the 1930 and 1940s, for example, drought really was the norm, along with rabbit plagues and dust storms.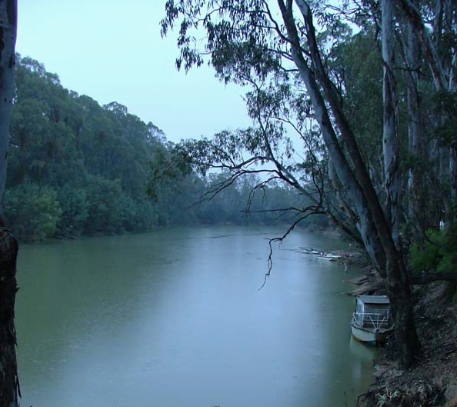 I wrote to Minister Josh Frydenberg earlier in the week explaining that these new record hot days are unlikely to withstand scrutiny – for Mildura or anywhere else. My letter included a fair amount of technical detail, and a request for data to enable a direct comparison of temperature measurements from the old-style mercury thermometers with the new style electronic probes in automatic weather stations (AWS) – letter attached.
In the case of Mildura, the current AWS electronic probe was installed on 27th June 2012 – the last official measurement from a mercury thermometer at Mildura was actually on 31st October 1996. Assuming a time constant of 18 seconds for the current probe and given the Bureau's current method of only taking one-second readings (i.e. taking spot readings – rather than averaging over at least one minute in accordance with World Meteorological guidelines), then the recent record hot day for Mildura is probably only comparable to measurements taken back to September 2012 (last 5 years), perhaps back to 1996 (last 21 years) – certainly not back to 1889 as claimed by the Bureau and reported in The Age.
Minister Frydenberg has been kind enough to acknowledge receipt of my letter, but he doesn't seem to get how important sorting out the mess that is the Bureau of Meteorology actually is. He has suggested that we meet in a few weeks, when he is not so busy as he is at the moment. Of course, Ministers are always busy – what gets done depends on what they choose to make a priority.
I am writing to you now because you have been so effective in the past at getting some things done. For example, after you interviewed me on Wednesday 26 July about the Thredbo weather station and the artificial limits the Bureau had imposed on the measurement of cold temperatures: the very next day – after 10 long years of the imposition of these limits – they were lifted at Thredbo.
Perhaps, you could invite me back onto your program to discuss this issue of faux hot day records?
This is the first time I have actually requested to come on your program. As those close to me know, I usually don't sleep the night before such a radio or television interview – because I find it all so frightening. I much prefer to analyse data alone, write technical papers with colleagues, and go canoeing with just nature.
Perhaps just writing this letter to you, and posting it at my blog with be enough?
You could perhaps interview Craig Kelly MP instead – because he is across this issue. I see that Steve Price has been standing-in for you recently: perhaps Steve Price could interview Craig Kelly MP? You/Steve Price would really only need me if someone from the Bureau was prepared to actually come-on your show – then I would be keen to come-on and we could have a proper discussion about the myriad of technical issues that need sorting. In the meantime, there really is a need for a few more people to start discussing these issues in general terms – then the Minister might realise, finally, that there is no need for the average Australian to be paying ever more for their electricity because we may not actually have run-away global warming.
For me the overriding issue is the integrity of the historical temperature dataset, specifically the Australian Data Archive for Meteorology (ADAM). Indeed, I am currently driving my work colleagues mad-with incessant complaints about no-longer being able to trust any of the data from the Bureau of Meteorology.
Previously, I've complained about the remodelling by the Bureau of the ACORN-SAT dataset, while working with data from ADAM for my rainfall forecasting. But since discovering the limits on the recording of cold temperatures, and then coincident to this that the Bureau are taking spot-readings rather than averaging – it all seems more desperate than ever.
Yours sincerely
Dr Jennifer Marohasy
Noosa, Qld
Copy:
Craig Kelly MP
Steve Price (via Carla Horton)
John Roskam, IPA
Attachment/letter to Minister Frydenberg: http://jennifermarohasy.com/wp-content/uploads/2017/09/Marohasy-ABC-4-Mildura.pdf