BEFORE the 20th Century there was no age for retirement. There existed a leisured class who through birth or industry could choose what work they did – if and when. But, even they didn't retire.
Retirement, like unemployment, can potentially reduce you to discussion of people, events, and lost opportunities, when great minds discuss ideas. Of course, even greater minds discuss numbers and ideas.
So if you are keen for a sea change, and are a graduate from a science or engineering discipline who enjoys problem solving, consider moving to Noosa and enrolling in a PhD or masters in weather and climate forecasting using artificial intelligence.
Applicants must be Australian citizens or permanent residents or New Zealand citizens, and must be enrolled or intending to enroll in an eligible research higher degree program at CQ University, and be based at the Noosa campus. It is expected that applicants will like problem-solving and playing with numbers; have an ability to work independently, but also be able to follow directions; and want to build a portfolio of co-authored peer-reviewed publications.
The successful applicants will each be provided with a tax-exempt living allowance scholarship for a fixed term of up to 3.5 years, with a commencing stipend of $32,000 per annum.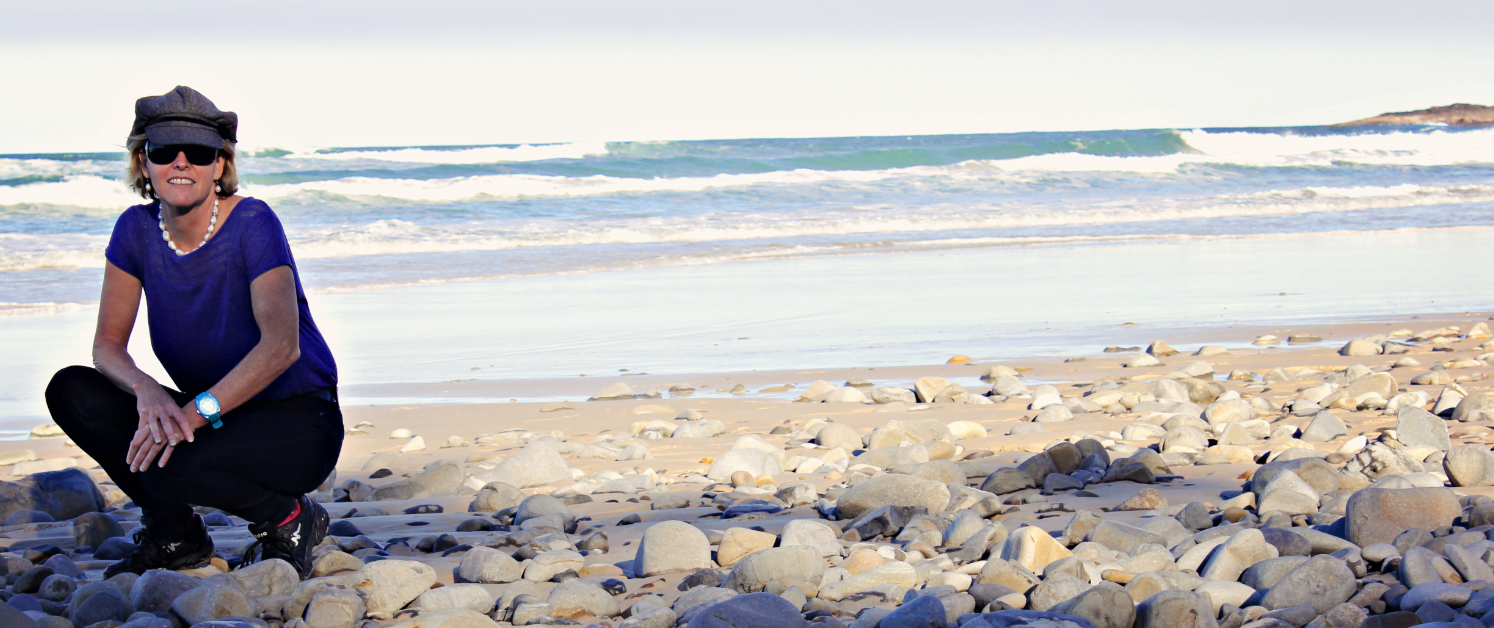 POSSIBLE projects include, but are not limited to, the following:
1. Forecasting El Niño-Southern Oscillation
For three decades, there has been a significant global effort to improve El Niño-Southern Oscillation (ENSO) forecasts with the focus on using fully physical ocean-atmospheric coupled general circulation models. Despite the increasing sophistication of these models, their predictive skill remains only comparable with relatively simple statistical models, with some blaming a phenomenon known as the Spring Predictability Barrier (SPB). Preliminary studies suggest that artificial neural networks can forecast through the SPB. It is possible further advances could be made through the refining of input variables building on the work of Aiming Wu (see Neural Networks, Volume 19), and possibly by also potentially considering extra-terrestrial influences including atmospheric tides (see Ken Ring, The Lunar Code).
The development of an improved method for forecasting ENSO through the elucidation of the most relevant input variables could be the focus of this project.
2. Signal processing to understand drivers of rainfall
There is a natural relationship between artificial neutral networks and signal processing. The neural network software that underpins our current prototype models was developed at the University of Florida by researchers in their department of electrical engineering with expertise in signal processing. Our prototype models, however, do not explicitly decompose the rainfall time-series signals into components. If the component signals were elucidated it would potentially aid understanding of the drivers of rainfall, and potentially improve forecasts.
Exploration of these concepts could form the central theme of a project that would best suite a graduate with a background in signal processing and/or electrical engineering.
3. Considering cyclical changes at the Antarctic to forecast rainfall in the Murray Darling
Australian farmers have long sought advice from long-range weather forecasters who operate independently of the Bureau of Meteorology, perhaps beginning with the work of astronomer Inigo Owen Jones. Modern forecasters using the same cyclical variations claims a strong relationship between higher sea ice averages in the Antarctic and periods of below average rainfall for eastern Australia and heavier late season frosts (see Kevin Long, www.thelongview.com.au). The Antarctic Oscillation (also known as the Southern Annular Mode or SAM) is also thought to be an important driver of rainfall variability in southern Australia (see Australian Bureau of Meteorology, http://www.bom.gov.au/climate/enso/history/ln-2010-12/SAM-what.shtml).
The focus of this project could be input selection and optimisation for monthly rainfall forecasting in the Murray Darling, including a consideration of the Antarctic Oscillation and changes in sea ice extent.
4. Modelling past temperatures and forecasting future temperatures – globally and locally
General circulation models, that underpin the current dominant paradigm in climate science and forecast global warming, simulate climate based on an assumed first principles understanding of the physical process. In contrast, ANNs rely on historical climate data to acquire knowledge, learn relationships, model and measure relationships and then use this information to make forecasts.
ANNs could be used to both provide an independent forecast of future temperatures, and as an independent method of GCM validation under future climate. Limited research is already occurring in this area (e.g. Kisi and Shiri, International Journal of Climatology Volume 34) and could be the focus of more than one PhD and/or Masters project. Such projects could also explore local, regional and global variability in temperatures historically and into the future.
The integrity of historical temperature data is largely irrelevant to the performance of a GCM, but critical to the operation of an ANN. So projects that focused on the use of ANN for forecasting future climate, would very likely benefit from first developing a technique for creating continuous series of high quality temperature data for individual locations as an input variable. While such temperature series theoretically already exist, they are not stable over time and often represent a modelled version of the temperatures originally recorded (see Zhang et al, Theoretical and Applied Climatology, Volume 115; Stockwell and Stewart, Energy & Environment, Volume 23; J. Nova http://joannenova.com.au/tag/homogenization-temperature-data/ T. Heller http://stevengoddard.wordpress.com/2014/07/18/nasa-hacking-australia/; B. Dedekind http://wattsupwiththat.com/2014/06/10/why-automatic-temperature-adjustments-dont-work/; Marohasy et al., The Sydney Papers Online, Issue 26).
5. Forecasting rainfall to aid mine scheduling
There is a need for more skillful medium-term rainfall forecasts for the Bowen Basin, a key coal-mining region in Queensland. Official seasonal forecasts are currently based on general circulation models, are not reliable, and do not provide adequate information in terms of timing and strength of rainfall for mine scheduling and pro-active risk management. V.S. Sharma and colleagues detail these issues in a report published by the National Climate Change Adaptation Research Facility in 2012.
The focus of a PhD or masters could include investigation of the possibility of using ANNs to generate forecasts for shorter time intervals (2 weeks and 1 week) and shorter lead times (2 weeks and 1 week) and using humidity, atmospheric pressure, cloudiness, wind direction and speed, as well as key climate indices as input variables.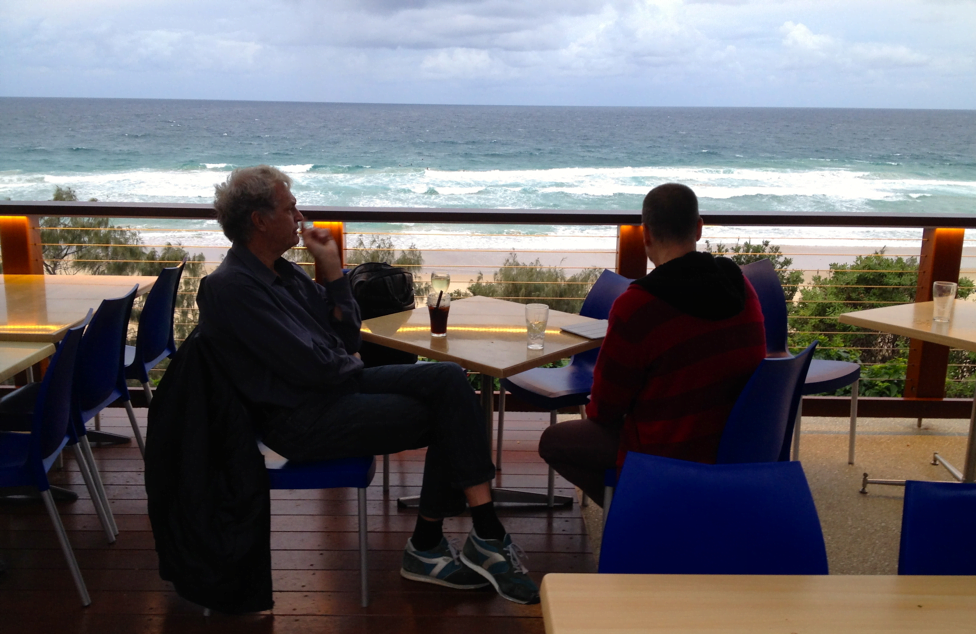 NEXT STEP, if you are interesting in applying, or just want more information, please contact me on mobile 041 887 32 22 or email jennifermarohasy at gmail.com. Closing date for applications is 30th October 2014.
THERE is more information on the scholarships at the CQ University website at:
http://www.cqu.edu.au/research/future-candidates/scholarships
General information about ANNs is taught as part of machine learning courses. Yaser Abu-Mostafa at the California Institute of Technology offers such an introductory online course, which includes some theory, algorithms and applications, available for download and viewing at https://work.caltech.edu/telecourse.html.
Our ANNs are based on software developed by Neurosolutions. More information on this software is available at http://www.neurosolutions.com .
Recent relevant publications by John Abbot and me include:
Abbot J., Marohasy J., 2015. Using artificial intelligence to forecast monthly rainfall under present and future climates for the Bowen Basin, Queensland, Australia. International Journal of Sustainable Development and Planning. In press
Abbot J., Marohasy J., 2014. Input selection and optimization for monthly rainfall forecasting in Queensland, Australia, using artificial neural networks. Atmospheric Research 128 (3), 166-178
Abbot J., Marohasy J., 2013. The potential benefits of using artificial intelligence for monthly rainfall forecasting for the Bowen Basin, Queensland, Australia, In: Brebbia, C.A. (Ed.), Water Resources Management VII, WIT Press, Southhampton, (on-line) doi:10.2495/WRM130261
Abbot J., Marohasy J., 2012. Application of Artificial Neural Networks to rainfall forecasting in Queensland, Australia. Advances in Atmospheric Science 29, 717-730
Relevant other references include:
Australian Bureau of Meteorology, 2014. The Southern Annular Mode (SAM) http://www.bom.gov.au/climate/enso/history/ln-2010-12/SAM-what.shtml
Dedekind, B. 2014. Why automatic temperature adjustments don't work http://wattsupwiththat.com/2014/06/10/why-automatic-temperature-adjustments-dont-work/
Heller A., 2014. NASA Hacking Australia http://stevengoddard.wordpress.com/2014/07/18/nasa-hacking-australia/
Halide H., Ridd P., 2008. Complicated ENSO models do not significantly outperform very simple ENSO models. International Journal of Climatology 28, 219–233
Kisi O., Shiri J., 2014. Prediction of long-term monthly air temperatures using geographical inputs. International Journal of Climatology 34, 179-186
Long K., 2014. Current forecasts http://www.thelongview.com.au/forecast.html
Marohasy J., Abbot J., Stewart K., Jensen D., 2014. Modelling Australian and Global Temperatures: What's Wrong? Bourke and Amberley as Case Studies. The Sydney Papers Online, Issue 26. http://www.thesydneyinstitute.com.au/paper/modelling-global-temperatures-whats-wrong-bourke-amberley-as-case-studies/
Ring K., 2006. The Lunar Code. Random House, New Zealand, pp 208
Risbey J. S., 2009. On the remote drivers of rainfall variability in Australia. Monthly Weather Review 137, 3233-3253
Sharma V.S, et al. 2012. Extractive resource development in a changing climate: Learning the lessons from extreme weather events in Queensland, Australia, National Climate Change Adaptation Research Facility, Gold Coast, pp. 110.
Stockwell D., Stewart K, 2012. Biases in the Australian High Quality Temperature Network, Energy & Environment, Vol. 23, 10.1260/0958-305X.23.8.1273
Wu A., Hsieh W.W., Tang B., 2006. Neural network forecasts of the tropical Pacific sea surface temperatures. Neural Networks 19, 145–154
Zhang L. et al. 2014. Effect of data homogenization on estimate of temperature trend: a case of Huairou station in Beijing Municipality. Theoretical and Applied Climatology 115, 365-373