"I KNOW good science fiction when I see it. And that is what I have seen in the climate change debate – a lot of fiction dressed up as science. Most great works of fiction end up on the silver screen so it was inevitable that climate change would become a "major motion picture".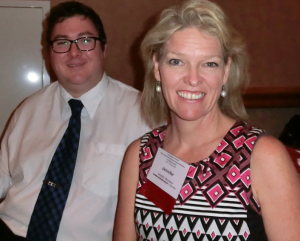 But a screenwriter has several angles to work with and which one they choose depends on whereabouts on the climate change timeline they pick up the story.
Early on in the piece, it is a disaster-cum-thriller plot as prophets warn of the impending doom of mankind and the planet. The story then lurches towards a slasher-style horror flick as ever more graphic descriptions are used to scare people into submission. Finally, the plot descends into a farcical comedy as government and environmental terrorists make ridiculous suggestions about how mankind will control the planet. In Australia, we have crossed that point where the horror genre is descending into a comedy…"
So, these were some of the words George Christensen MP used to open his speech to the Ninth International Conference on Climate Change in Las Vegas last week. It was entertaining with snippets of real information about what has been the economic cost of this folly to the Australian nation. You can watch the entire presentation from the link below (it starts at 29:00) or here (Keynote Lunch Tuesday), and read the text here.