GROUPS of people, by their nature tend to seek out a consensus, but groups are more resilient and more likely to get closer to the truth when they are open to new ideas and when they confront dissent with rational argument.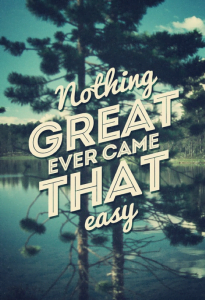 So, I've been very tolerant at this website of what many would call trolling.
Wikipedia defines a troll as, "a person who sows discord on the Internet by starting arguments or upsetting people, by posting inflammatory, extraneous, or off-topic messages in an online community with the deliberate intent of provoking readers into an emotional response or of otherwise disrupting normal on-topic discussion."
While trolling is not generally productive, every group should encourage the presence of a devil's advocate, or two.
Wikipedia defines a devil's advocate as, "someone who, given a certain argument, takes a position they do not necessarily agree with (or simply an alternative position from the accepted norm), for the sake of debate or to explore the thought further. In taking this position, the individual taking on the devil's advocate role seeks to engage others in an argumentative discussion process. The purpose of such a process is typically to test the quality of the original argument and identify weaknesses in its structure, and to use such information to either improve or abandon the original, opposing position. It can also refer to someone who takes a stance that is seen as unpopular or unconventional, but is actually another way of arguing a much more conventional stance."
It can be surprisingly difficult to both encourage critical thinking, particularly on the internet and with such an emotive topic as climate change, while also progressing understanding because devil's advocates can be perceived as troll, and trolls mistaken as devil's advocates.
Then there are others who simply want to defend their perspective at all costs, and who will go to great lengths to both undermine alternative perspectives, and new ideas, and in the most insidious of ways.
I'm looking for a moderator, to work with me to try and ensure this blog is more than an echo chamber for scepticism, but also a place that can nurture the best from different perspectives.
If you are interested in this unpaid position, please email me jennifermarohasy at gmail.com
This blog will be 10 years old on 14th April next year. As of this morning 3,415 articles had been posted attracting 132,643 comments. Over the last month there were more than 15,000 sessions with users spending more than 2 minutes on average at the blog during any one session. The most popular post this month was Corrupting Australia's Temperature Record posted on 17th May.