ALMOST by definition you can't win an argument against a Devil's advocate. But the Devil's advocate can play a valuable role in any serious discussion. If you come to this blog, expect to be challenged. I don't post for fun, or for followers, I post to test my ideas and to gather more information. So I encourage dissent.
I wrote the following review of a book called 'Groupthink' by Irving L. Janis back in 2009 for '100 Great Books of Liberty'. The ideas I discuss have relevance to any group. Groups of people, by their nature tend to seek out a consensus, but groups are more resilient and more likely to get closer to the truth when they are open to new ideas and when they confront dissent with rational argument.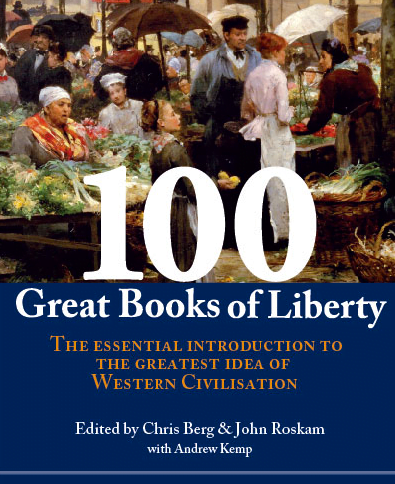 "ON April 17, 1961, a brigade of about fourteen hundred Cuban exiles aided by the United States Navy, Air Force and CIA, invaded the swampy coast of Cuba at the Bay of Pigs. Its objective was to overthrow the government of Fidel Castro but nothing went as planned. On the first day none of the ships containing reserve ammunition arrived, on the second day the brigade was surrounded by twenty thousand well-equipped Cuban troops and on the third day the surviving twelve hundred men were taken to Cuban prison camps. According to Irving L. Janis (1918 – 1990) this operation, which was approved by the Kennedy administration, ranks among the worst fiascos ever perpetuated by a responsible government.
The first chapter in Irving's book Groupthink – Psychological Studies of Policy Decisions and Fiascos explains the Bay of Pigs fiasco in terms of six major miscalculations by well meaning and intelligent men and concludes they suffered from groupthink. Groupthink is a term first coined by American author and sociologist William Whyte writing in Fortune magazine, but it was Irving who went on to write two books about it. He defined groupthink as a syndrome where the strivings for consensus can override the realistic appraisal of alternative courses of action. The theory is now sometimes associated with the suppression of individual initiative, but Irving (a research psychologist at Yale University and professor emeritus at the University of California) was most concerned with group dynamics and the value of individual expertise and opinion only as it contributed to the effective functioning of groups with a policy or decision-making role.
According to Janis, during the Bay of Pigs planning sessions President Kenney was provided with alternative courses of action and brought at least one articulate opponent of the invasion plan to an important White House meeting. But the President's style of conducting meetings provided little opportunity for discussion of alternative perspectives and evidence. Furthermore, some members of the group were silent at critical times because they felt they could not break with formal protocols to express their views. In effect President Kennedy, perhaps unwittingly, prevented a proper evaluation of the flawed CIA invasion plan. Janis also blames groupthink for escalations in the Korean and Vietnam Wars and Pearl Harbour.
But Janis does not suggest that groups of people are doomed to bad judgement and wrong decisions. Rather Janis shows that thinking that does not consider all the available evidence may result in bad judgement and wrong decisions.
In the second part of Groupthink – Psychological Studies of Policy Decisions and Fiascos under the heading 'Counterpoint', Janis uses the Cuban Missile Crisis as an example where President Kennedy and his inner circle successfully avoid succumbing to groupthink tendencies while benefiting from "the morale gains of high cohesiveness". Janis shows how President Kennedy learnt from the Bay of Pigs fiasco and introduced a series of sweeping changes to the decision-making procedures of his team, which broadened debate and discussion at meetings. Scepticism and critical thinking were now valued and the President's brother Robert enjoyed playing the role of devil's advocate.
Even though the book was written over two decades ago, it potentially provides a rigorous frame work for evaluating some of the big policy decisions of our time including the invasion of Iraq and the Kyoto Protocol. The Kyoto Protocol is a consequence of United Nation's policy on anthropogenic global warming as formulated by its Intergovernmental Panel on Climate Change (IPCC). This Panel has formal meetings, discourages dissent and has promoted the idea of a scientific consensus. Those who question the scientific consensus were once dismissed as in "the pay of big oil" but as the number of so-called sceptics has grown over the years and now includes many professors with impeccable credentials, these dissenters are now more likely to be dismissed as simply holding a minority and irrelevant opinion.
According to Janis, irrespective of the personality characteristics and other predispositions of the members of a policy-making group, the groupthink syndrome is likely to emerge given particular conditions including when the decision-makers constitute a cohesive group, lack norms requiring methodical procedures and are under stress from external threats. This can lead to illusions of invulnerability and belief in the inherent morality of the group leading to self-censorship, illusions of unanimity and an incomplete consideration of alternatives solutions to the issue at hand. All of these characteristics can be applied to the IPCC Panel, which is particularly convinced of the inherent moral good in both its cause and approach to the issue of global warming.
In order to avoid groupthink Janis suggests that policy-making bodies adopt nine principles including that leaders not express an opinion when assigning tasks to the group, that several independent groups work on the same problem, that alternatives be properly examined, and at least one group member be assigned the role of Devil's advocate. If such principles were applied at IPCC meetings it is unlikely the Kyoto Protocol in its current form would have ever been proposed as a solution to global warming because it ignores the problem of emissions generated in the developing world, ignores the many factors additional to greenhouse gas emissions that can impact climate, and also fails to consider the many alternatives to reducing greenhouse gas emissions including adaptation to climate change.
It is certainly not too late for the IPCC to change its decision-making process, but the theory of groupthink appears to be not well understood outside of the US. In the US it has been used to understand the Iran-Contra Affair, the Space Shuttle Challenger disaster and even university politics in particular the overwhelming dominance of Democrats amongst professors on US campuses and as a consequence a tendency to ideological homogeneity.
Janis suggested the theory of groupthink could be applied to understand and improve the operations of any policy-making group and acknowledges that any improvement in the efficiency of decision-making can unfortunately be used for "evil as well as good".
The theory of groupthink gives us a process for evaluating recent history and also potentially a method for those who care about liberal and free market ideals to test the extent to which their own organisations and groups are likely to reach a premature consensus on important issues. And it gives us more reasons for valuing the sceptic and encouraging the Devil's advocate.