I'VE been unimpressed with new Prime Minister Tony Abbott and the nature of the Coalition's election victory. During the recent election then Shadow Minister, now Minister for the Environment, Greg Hunt, repeatedly stated that "We agree… on the science of climate change, we agree on the targets to reduce emissions and we agree on using markets as the best mechanism."
There has been no one prepared to publically put the alternative perspective on climate change, to speak up and explain that of course the climate has always changed, but there is no evidence to suggest we currently have a climate catastrophe or that a carbon tax will have any effect on the climate. Until yesterday. While I wouldn't consider Ian MacDonald's speech to the Australian Senate particularly well written, it is inspiring in so much as at last we have an Australian politician speaking plainly in parliament about the nonsense that is climate change and the carbon tax…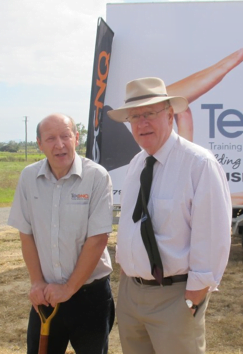 Senator IAN MACDONALD (Queensland) (12:56): There is a long list of speakers on the Clean Energy Finance Corporation (Abolition) Bill 2013. I am one of the few from the coalition who will be speaking. The Labor Party are quite clearly filibustering on this and every other bill to cause as much difficulty as possible to the Australian public. The Australian public want this bill passed before Christmas. They made their views very, very clear at the last federal election. The government is keen to honour its commitment to the Australian people to abolish the carbon tax and all the trappings that go with it, and that is why government speakers will be noticeable by their absence from this debate. We are, thanks to the Labor Party and the Greens, dealing with each bill separately, and I will not have the opportunity of speaking on any other bills, so my remarks, as I indicated earlier, are in the broader way. I am also keenly aware that we want to get on, so I will try to confine my remarks. I have already spoken for about eight minutes.
Before concluding, I just want to emphasise this point: I think this whole climate change debate will go down in history as one of the great frauds on the Australian people—similar to Y2K, I would suggest. The suggestion is that having the world's biggest carbon tax, which will reduce our emissions by five per cent—that is, five per cent of the 1.4 per cent of emissions that come from Australia—will change the climate of the world. You have heard Senator Milne time and time again telling us all that this climate change process in Australia is what is going to save the world. She cannot possibly believe that. Nobody in their right mind could possibly believe that.
I have always said the climate is changing. Clearly it is. Australia used to be covered in ice once. The centre of Australia used to be a rainforest. Clearly the climate is changing. Is it man's emissions that have done it? I do not know; I am not a scientist. But I say again that there are a great number of reputable scientists who doubt it. I acknowledge there are a great number of reputable scientists who are absolutely passionate about the argument, but I might say I am not convinced. But I do accept the climate is changing. But why Australia, which emits less than 1.4 per cent of the world's carbon emissions, should be leading the way nobody has ever been able to explain to me. Why Australia should have the world's largest carbon tax when it is such a small emitter again escapes me, and nobody, in any debate we have had in this chamber, has ever been able to explain to me why it is that we should destroy Australian industry, destroy Australian jobs, for no benefit whatsoever.
As the report I was referring to when I last spoke on this says, it is all pain for no environmental gain. It is clear that Australia acting alone cannot change anything. We will do what Australia committed to do—that is, reduce our emissions by five per cent. We will do it by the direct action method. But I emphasise, even in relation to our programs, that unless the rest of the world does something then it is not going to make one iota of difference. I have heard all the statistics, but I know the other statistics. China opens a coal fired power station every week. India continues to use fossil fuel. I am not critical of them for doing that. All I am saying is: why does Australia put itself at such a commercial disadvantage for something that is not making one iota of difference? The sooner we get rid of this authority and all the trappings that go round the Labor-Green con job, if I might call it that, of climate change, the better Australia will be.
I am quite sure that in years to come people will look back on history and say: 'Remember how Y2K was going to destroy the world? Remember global warming?'—as it was originally—'Well, we're still going.' Whilst the coalition will do its five per cent, as we have always committed to, we are not going to do it at the expense of the Australian people. We took this proposal to the election. No Australian could have been under any doubt. Mr Abbott said many times: 'This election will be a referendum on the carbon tax.' Nobody could have been in any doubt…"
Thank you Mr MacDonald.