"The thing about freedom is that its heights are limitless, and its lows are bottomless. Libertarians, I presume, look at that void and never consider that they will do anything but rise. And communalists, as the Research Institute dubbed the other end of the spectrum, probably look and are horrified by the many eventualities that could sink them. This is Thomas Hobbes's state of nature: The strong snap up all the firewood and nuts and berries and whatnot, and the weak die starving and shivering in the cold."[1]
This extract, from an article in New Republic entitled Why aren't there more female libertarians, goes on to suggest that young white males can afford to embrace Libertarianism in a way that those more likely to fail in our society cannot.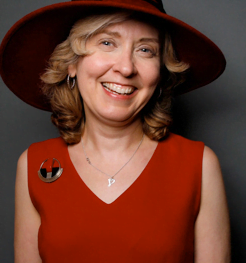 There is a fundamental flaw though, in the argument as presented. The author, Nora Caplan-Bricker, assumes that there are not enough bits of "firewood and nuts and berries and whatnot," to go around. The author presumably subscribes to the Malthusian catastrophe, etcetera.
In contrast, libertarians fundamentally believe that there is enough to go around, or at least that they will be able to gather enough to meet their basic needs.
Indeed, I'm yet to meet a libertarian concerned that humanity is about to run out of water, or energy.
Libertarians are not even concerned by overpopulation or anthropogenic global warming. Rather, libertarian believe in progress, and to quote Virginia Postrel they believe that today we have greater, wealth, health opportunity and choice than at any time in history.
***
1. http://www.newrepublic.com/article/115410/why-arent-there-more-female-libertarians
2. http://www.amazon.com/The-FUTURE-AND-ITS-ENEMIES/dp/0684862697
And the picture is of Virginia Postrel.