INFLUENTIAL, but seriously flawed research suggesting agricultural pesticides killed mature stands of mangroves at Mackay in Queensland was based on experiments with mangrove seedlings that were dosed with concentrations of Diuron orders of magnitude higher than anything found in waterways.
Seedling were used because it was claimed that it was impossible to grow mature mangrove plants under controlled conditions, and because of the urgency of proving a causal connection between agriculture and damage to the Great Barrier Reef high concentrations were applied.
In April 2011, with funding from the B. Macfie Family Foundation, and a permit from the Department of Fisheries, John Abbot and I oversaw the excavation (with a 10 tonne excavator) of 10 mature mangrove plants from the Koorana Crocodile Park on the Capricorn Coast. Eight of the 10 plants survived. In fact the eight have thrived under our cultivation system that includes an irrigation system that simulates diurnal tidal inundation of the large containers with the mangroves.
One of the plants is now nearly four metres tall. All of the plants have just started flowering for a second year.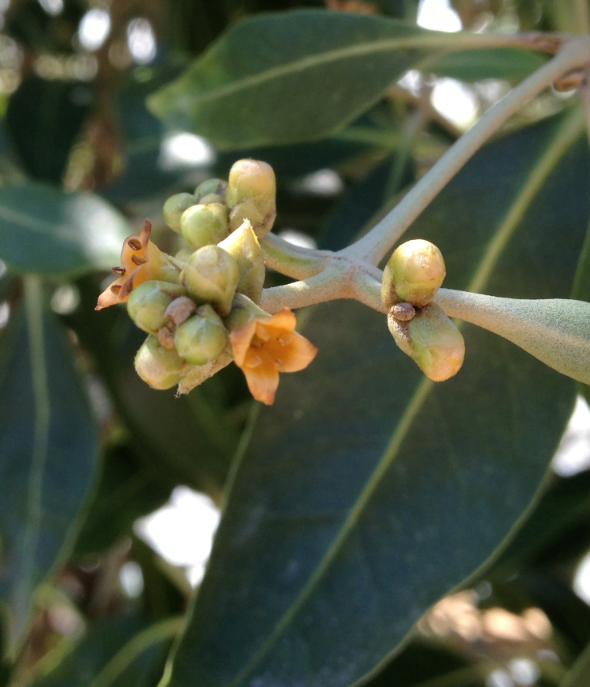 If anyone is interested in postgraduate research, in particular there is a potential project using these potted mangroves to analysis their physiological response to concentrations of Diuron likely to be experienced under flood conditions, and chemical analysis of the breakdown components of Diuron in solution and sorbed to sediment.
Email me at jennifermarohasy at gmail.com or telephone 041 887 32 22. The mangroves are growing in Rockhampton and the project would be based at Central Queensland University.
****
Key Reference:
Abbot J., Marohasy J. 2011. Has the herbicide Diuron caused mangrove dieback? A re-examination of the evidence. Human and Ecological Risk Assessment. Volume 17, Pages 1077- 1094. http://www.tandfonline.com/doi/abs/10.1080/10807039.2011.605672
Background reading:
Saving the Great Barrier Reef http://jennifermarohasy.com/saving-the-great-barrier-reef/
Picture of the flowering Avicennia marina taken by me earlier today with my iphone.