The Australian legal system ruled on the definition of science some years ago, however, the Australian government is now pursuing the Japanese and their whaling program on the basis of an all together different definition, explains Charlotte Ramotswe.  
Dear Jennifer,
Australia has taken Japan to the International Court of Justice disputing a basis of its whaling program – that it is scientific. You wrote about this recently in the blog post "Japan Attacks Aussie Moralising on Whaling".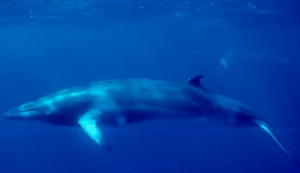 In the international court, it seems that the Australian Government has argued that what the Japanese are doing does not constitute "science". What is this thing called science? The subject has preoccupied philosophers and historian and been the subject of many books including a classic by A.F. Chalmers.
Let's face it: at least the scientific whaling program does generate a lot of data and publications.
 In the history of this issue in Australia, there was the very famous case of "Harry Messel vs John Thomas Davern", which was essentially about Messel and co-workers catching fish out of season, and shooting geese in a protected area, filleting them, and packing all the meat away for human consumption. It was claimed that this was done under a scientific permit to study crocodiles, and the science involved in this case was essentially throwing the filleted carcasses into the river and noting in the morning that all had gone. This case went all the way up to the High Court, and back to the Darwin Judiciary, and in the end Messel got off. Double Jeopardy and a string of complex courtroom battles ensued over years.
The final say by the Australian legal system was essentially that science is what a scientist thinks it is. The case started with guilty in a Magistrates court in Darwin, and the conviction was eventually squashed. The final determination, by Justice Gallop, should summarise the whole issue of "what constitutes science" at least for Australia. Despite the Australian legal system reaching this conclusion at home, the Australian government is now pursing the Japanese on the basis of an altogether alternative understanding of science in the International Court of Justice. What does this say about the Australian character and the Australian government?
Best wishes, Charlotte Ramotswe
The image of the Minke whale is via Wikipedia…  http://upload.wikimedia.org/wikipedia/commons/d/d9/Minke_Whale_%28NOAA%29.jpg