THERE will soon be a federal election in Australia. One of the issues that should be discussed and debated is 'climate change' and how the Australian Labor party, led by Kevin Rudd, versus the Conservative Coalition, led by Tony Abbott, plan to address this important issue.
Central to the Coalition's policy is a Direction Action Plan [1] and central to this plan is the idea that farmers can and should be paid to sequest carbon in their soil.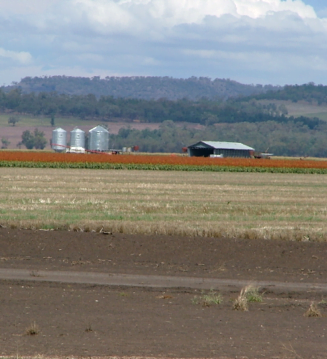 This is how the plan is explained in the policy document:
"Soil Carbons – Once in a Century Replenishment of our Soils

The single largest opportunity for CO2 emissions reduction in Australia is through bio-sequestration in general, and in particular, the replenishment of our soil carbons. It is also the lowest cost CO2 emissions reduction available in Australia on a large scale.

Significantly improving soil carbons also helps soil quality, farm productivity and water efficiency, and should be a national goal regardless of the CO2 abatement benefits.

Through the Emissions Reduction Fund a Coalition Government will commit to a 'once in a century' replenishment of our national soils and farmlands.

Through the Fund we will support up to 85 million tonnes per annum of CO2 abatement through soil carbons by 2020 – and reserve the right to increase this, subject to progress and evaluation."
In reality there is limited opportunity for total soil carbon increases. However, the distribution of carbon within the soil profile can be changed and farmers can work to maintain soil carbon including by not burning crop residue.
Finally, an academic has come out to say as much [2]. Rick Roush, Dean of the Melbourne School of Land and Environment, is explaining in this week's The Land that most active soil scientists thought it would be "a stretch" for farmers to use the Carbon Farming Initiative:
"A University of Melbourne survey of hundreds of Australian studies going back three decades found that using the country's soils to offset a significant proportion of national greenhouse gases 'is technically limited and economically unviable at the present time'.

Published in the journal Nature Scientific Reports, it suggests farmers would lose out through soil-carbon projects at carbon prices backed by both the government and the opposition…

At the current carbon price – $24.15 per tonne – farmers would stand to lose at least $12 per tonne for carbon farming under normal soil conditions, the researchers found.

The shortfall under the government's plan would be even greater if its decision to move to a floating carbon price from next July is implemented. At Tuesday's announcement of the plan to shift from a fixed to a floating carbon price a year earlier than scheduled, the government estimated the price would drop to as low as $6 a tonne…

Sequestering carbon would likely be restricted to the top 10 centimetres of soil, and be limited by low-nutrient levels and water scarcity. Application of fertiliser would boost the sink capacity of soils but at a rising cost to farmers, Professor Roush said.

Carbon is slow to accumulate in the soil, and the agricultural methods mostly likely to encourage it, such as no-till farming, are already widely used, he said."
As Bob Carter writes in his new book Taxing Air pursuing expensive and futile schemes to combat the speculative, and quite possibly illusory, risks of human-induced global warming is both pointless and wealth-sapping. Instead any sensible national climate policy must primarily address the well known risks of natural climate events and change.
***
1. Direct Action Plan
http://www.greghunt.com.au/Portals/0/PDF/TheCoalitionsDirectActionPlanPolicy2010.pdf
2. Coalition's soil carbon plan 'unviable', study finds. http://www.theland.com.au/news/agriculture/general/news/coalitions-soil-carbon-plan-unviable-study-finds/2664730.aspx