HUNDREDS of millions of dollars have been spent on fishways, resnagging, riparian revegetation, not to mention the billions for water buyback, all recommendations of the Native Fish Strategy for the Murray Darling Basin 2003-2013 [1]. Those who implemented the program, however, claim no progress, in particular that numbers of Murray cod are still in decline [2].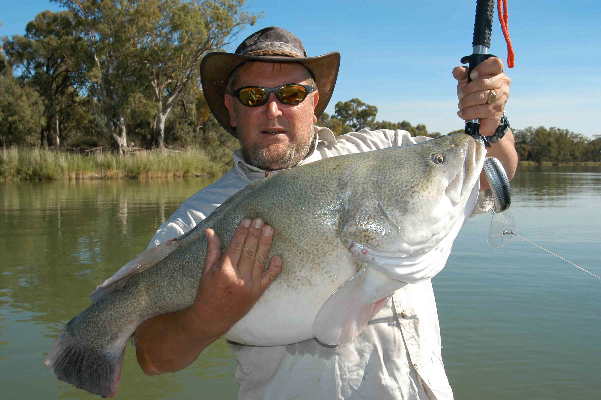 Interestingly there has been no review of the program of works over the last ten years against the original recommendations in the strategy. Yet such a review could throw light on why, despite all the money spent, Murray cod numbers are still apparently in decline.

Many fish experts met many times to make recommendations that underpinned the strategy. A key recommendation, repeated in the planning documents and then the final strategy, was that the issue of cold- water pollution from the dams needed to be addressed. Indeed the expert panel that oversaw development of the Strategy were confident that the abatement of cold water pollution was the most tangible and achievable of all the proposed interventions to the extent that this "threat could be largely removed from the Basin within 10 years".
In reality nothing, absolutely nothing, has been done to address it.
The Hume and Burrinjuck dams, like most of the dams through the Murray Darling, have the outlets for irrigation positioned at depth creating a jet of cold water.
Government commissioned reports have considered different techniques for cold-water abatement including retrofitting with multi-level outlets, artificial destratification through mechanical mixing, trunnions (pipes hinged at the outlet drawing water from different levels), surface pumps (large fan-like propellers that pump warm surface water into existing outlets), and submerged rubber curtains to stop the flow of cold water to the outlets.
The strategy, launched in 2003, includes comment: "it [cold water pollution abatement] appears to be a clearly definable, tangible, cost-effective intervention that can be completed for the major storages in the Basin within ten years, through a combination of engineering and operating changes."
Many workshops, technical papers and government reports have been written since the launch of the strategy and not one of these contradicts the original advice. However, not a single initiative that will practically address the issue of cold-water pollution has so far been implemented.
****
References/Links
1. Native Fish Strategy for the Murray-Darling Basin 2003-2013
http://www2.mdbc.gov.au/__data/page/65/Fish-Strat_ful.pdf
2. Edition 34: Bringing back native fish
http://australianriverrestorationcentre.com.au/riprap-is-back-edition-34-bringing-back-native-fish/