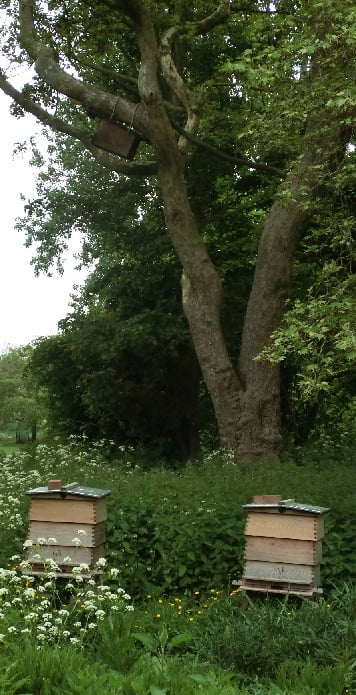 I visited Hidcote Manor Gardens in Warwickshire earlier today. They have several honey bee hives and a notice board claiming three different reasons for the decline in honey bee colonies across the UK.
"The number of honey bee colonies in the UK has halved in recent years. This is probably due to:
1. The use of agricultural pesticides and chemicals;
2. Varroa mites, blood sucking parasite which seriously weaken or even wipe out whole colonies; and
3. Cold wet summers which prevent bees from leaving the hives to gather food."
I wonder how much evidence there is for the three possible causes and which might be having the most impact?