EVERYONE claims to be concerned about the health of the Great Barrier Reef. Last week a joint UNESCO World Heritage Centre and International Union for the Conservation of Nature report was released claiming the reef could be "in danger".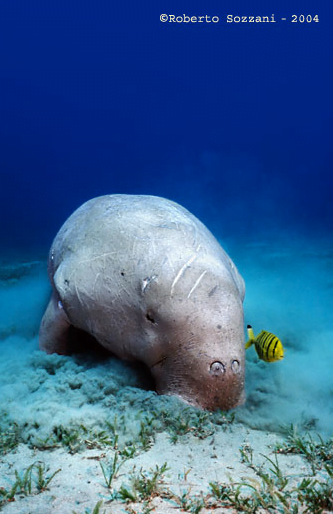 Earlier this week the Prime Minister, Julia Gillard, wrote to Queensland Premier, Campbell Newman, expressing concern about approval for a coal mine at Alpha and the potential impact of runoff on dugongs. [1]
Ha. It's many hundreds of kilometres from Alpha to the coast. In between is the Burdekin dam and a long way further downstream more than 20,000 hectares of sugarcane and then the wetlands of Bowling Green Bay.
It's absurd to suggest that the mine is going to have any impact on dugongs.
Maybe the concern wasn't so much about the mine but about the associated development, in particular the railway and plans to expand the port at Abbot Point? Maybe.
But the Great Barrier Reef covers a vast area and dugongs aren't going to congregate about a port development.
Dugongs congregate where there are seagrass meadows and there is no evidence that seagrass meadows are generally in decline around the Australian coastline.
Dugongs numbers, however, are in decline.
And it has everything to do with something the Prime Minister can stop.
There are perhaps only 14,000 dugongs left in Great Barrier Reef waters, and some estimates suggest that about 1,000 are slaughtered each year.
If the Prime Minister really cared about the Great Barrier Reef and its dugongs she would immediately ban the slaughter of dugongs by aborigines and Torres Strait Islanders in Great Barrier Reef waters.
*************
[1] Gillard attacks Newman over Alpha 'breach' by Sarah Elks and Michael McKenna in The Australian, June 6, 2012
Thanks to Robert Sozzani for permission to use his photographs of dugongs taken in Marsa Abud Dabba in April 2004.  More images here http://www.robertosozzani.it/Dugong/photoEN.html
References:
Heinsohn, H. et al. 2004, Unsustainable harvest of dugongs in Torres Strait and Cape York (Australia) waters: two case studies using population viability analysis.
Henry, GW and Lyle JMC. 2003. The National Recreational and Indigenous Fishing Survey. Fisheries Research and Development Corporation Project. 99/158.
MACC Taskforce on Dugong and Marine Turtle Populations in consultation with Indigenous Communities and Stakeholders. Sustainable and Legal Indigenous Harvest of Marine Turtles and Dugongs in Australia – A National Approach.
Marsh H. et al. 2004, Aerial Surveys and the Potential Biological Removal Technique Indicate that the Torres Strait Dugong Fishery is Unsustainable. Animal Conservation, 435-443.
Campaign Website: