Jen,
Have a look at the size of this male quoll we saw in Boonoo Boonoo National Park near Stanthorpe a few days ago.
It is currently mating season for quolls and he was quite aggressive as well as curious.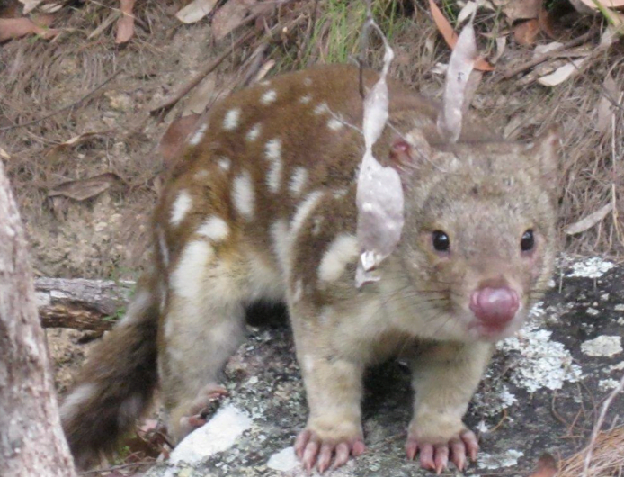 They are rare in southeastern Queensland these days. As you would know, these Dasyurus maculatus go by the common names of Spotted Tail Quoll, Tiger Quoll and Tiger Cat. Their habitat runs from southeastern Queensland to Tasmania with another sub-species up north.
An old bloke who lived in the New England ranges as a kid once told me that these male quolls would bale him up on his way to and from school and he was terrified of them.
When I saw this quoll, I initially thought it was a feral cat running behind a tree. But the feral morphed into this magnificent native cat when he appeared the other side.
A truly magic moment: Fair took my breath away.
Jim