TIDES are a consequence of the gravitational attraction of the earth to both the moon and the sun with the moon generally being more than twice as strong as the sun because it is so much closer to the earth. The moon rotates around the earth with the lunar day approximately 50 minutes longer than then the mean solar day. When the sun and the moon are both pulling in the same direction higher tides, known as spring tides occur.   Really high spring tides are known as king tides.
Gradually the moon and the sun will fall out of step until their pulls are opposing resulting in neap tides.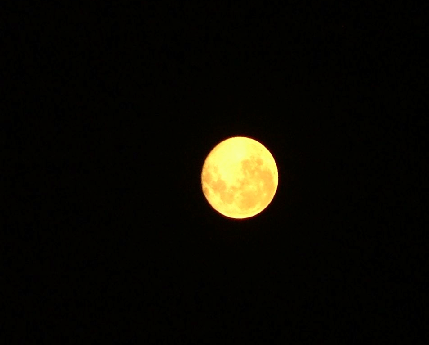 The size of tides is not only affected by the direction of the gravitational pulls from the moon and the sun, but also their distance from the earth that changes because their orbits are elliptical. The astronomical phenomena while complex are predictable forming cycles that repeat with characteristics unique to each place on earth, tending to vary in predictable ways with topography and sea depth.
Controversial New Zealand-based weather forecaster Ken Ring has posted comment about the king tides associated with the full moon this Sunday:
"PERIGEE is the name astronomers give to the closest earth-moon distance for the month. On 6 May [2012] it is the May perigee. It will coincide with full moon. The moon will swing in 356,953 kms from earth, and will look extra-big and extra-bright as it rises at sunset. On the day of any full moon the moon rises above the horizon at the exact second that the sun disappears beyond the horizon, which in Auckland on 6 May will be 5.24pm.
"And not only does this month's perigee coincide with full moon but this perigee will be the nearest to earth of any this year, as the distance of the moon's close approach varies and the apparent size varies by up to 20%. The last closest was 20 March 2011 and the next time it will be as close will be January 2014. This month's full moon is due to be about 17% brighter than average. In contrast, later this year on Nov. 29, the full moon will coincide with apogee, the moon's furthest distance from earth, which will be relatively smaller and dimmer.
"There is always reason to be careful around all perigees, as they exaggerate whatever else is going on in weather. Closest perigees are even more reason to be vigilant. Last year's closest perigee in March brought the Japanese tsunami earthquake and a 7-intensity earthquake in Christchurch. As usual, the normal sea tides around the world will be particularly high and low. This is because at perigee, the moon exerts over 40% more tidal force than during its next apogee two weeks later. King tides are primarily king tides in the land, and large earthquakes occur with double the frequency in the week of perigee.
"Closer perigees increase that seismic risk. Sea mammals have already started beaching in Peru which portends earthquake activity in that region. Perigees bring high winds because the extra gravitational pull on the atmosphere created by the moon's proximity creates turbulence…
Read more here: http://www.predictweather.co.nz/ArticleShow.aspx?ID=398&type=home