OVER recent years I have documented the blatant remodelling of temperature measurements through the process of homogenisation. I have explained that it is the homogenised datasets that are used to report climate change by the Australian Bureau of Meteorology and the CSIRO.   I had assumed, however, that the raw data, kept in the CDO dataset, represented actual measurements.
Until late yesterday.
Late yesterday it was brought to my attention that the Bureau actually sets a strict lower limit on the extent to which a weather station can record a cold temperature.
So, when the weather station at Goulburn recorded -10.4 on Sunday morning – the Bureau's 'quality control system', 'designed to filter out spurious low or high values' reset this value to -10.0.
To be clear, the actual measured value of -10.4 was 'automatically adjusted' so that it recorded as -10.0 in the key CDO dataset.
This is how the Bureau has attempted to explain away my concern that the -10.4 measurement as recorded in the Bureau's observation sheet at 6.17am on Sunday morning, was not carried forward to the CDO dataset.
While it is reasonable to expect that the Bureau would have procedures in place to prevent the measurement of spurious temperatures, a simple frequency plot of minimum temperatures as recorded at Goulburn indicates that temperatures below -10.0 would be expected.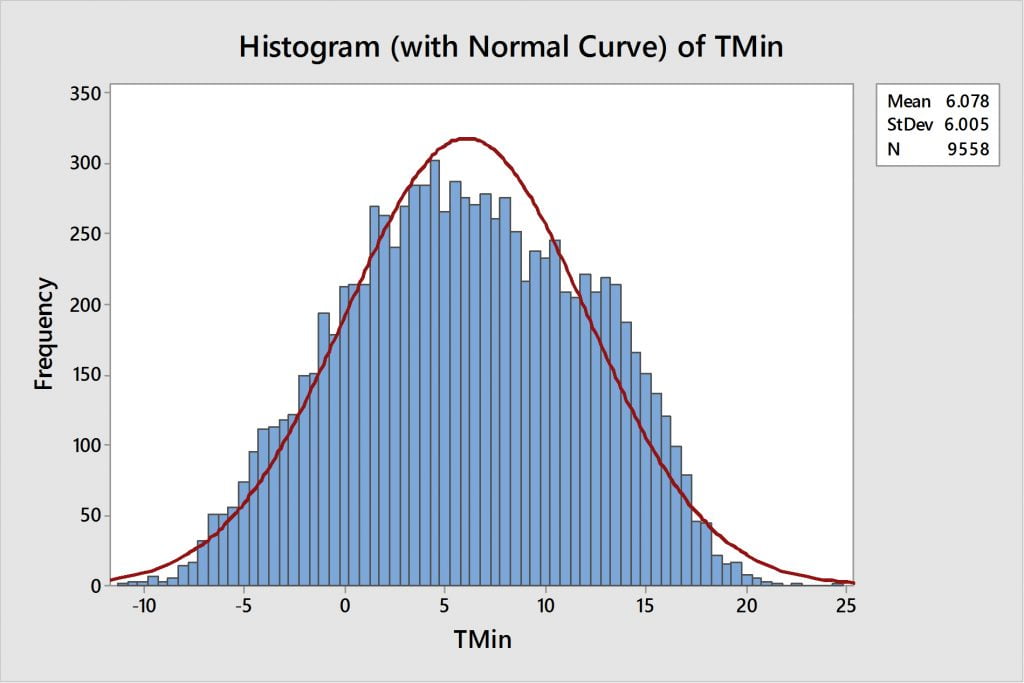 Which begs the question: Q1. When exactly was the limit of the daily minimum temperature for Goulburn set at -10.0 degree Celsius?
We have known for some time that through the process of homogenisation the Bureau practices historical revisionism – whereby adjustments are made to measurements so that regional and national trends better fit the theory of anthropogenic global warming – what I can now report is that procedures have also been put in place to limit the extent to which the actual measurements from individual weather station represent reality.
In particular at Goulburn, the weather station is set to adjust any value below -10.0, to -10.0.  Yet temperatures of -10.9 and -10.6 were recorded at Goulburn in 1994 – just a few years after the weather station was installed there.
So, a second question: Q2. How was it determined that temperatures at Goulburn should not exceed a minimum of -10.0?  
*******************************************************
Update 2.30 pm AEST on 6 July 2017
The following two charts from Jaco Vlok provide further insight into the Goulburn daily TMin data as recorded in the CDO dataset.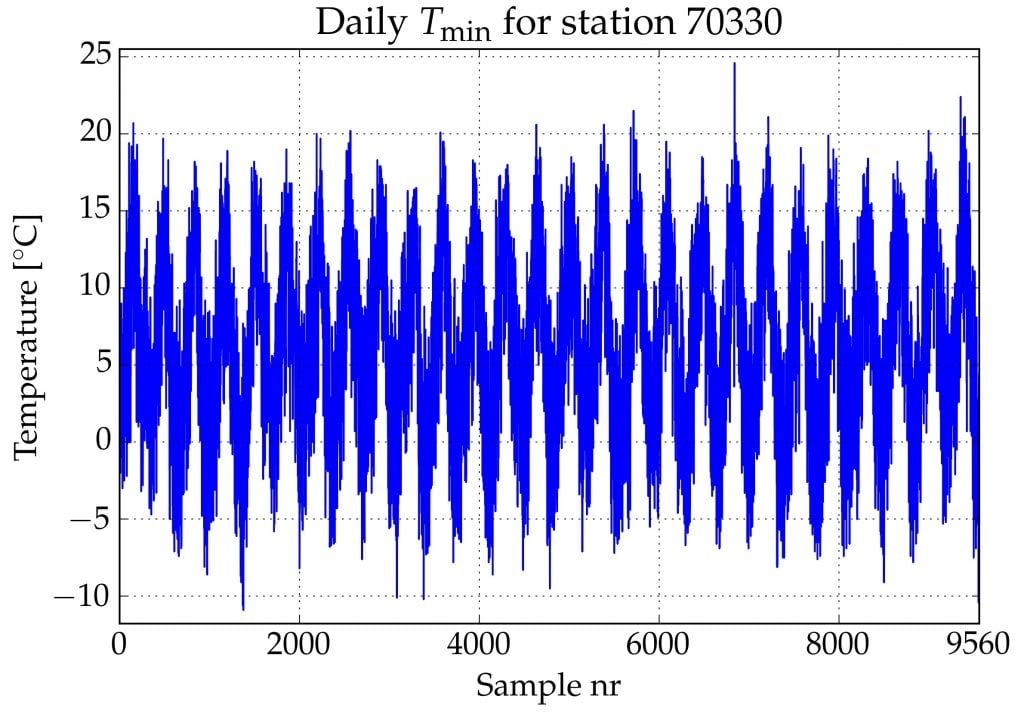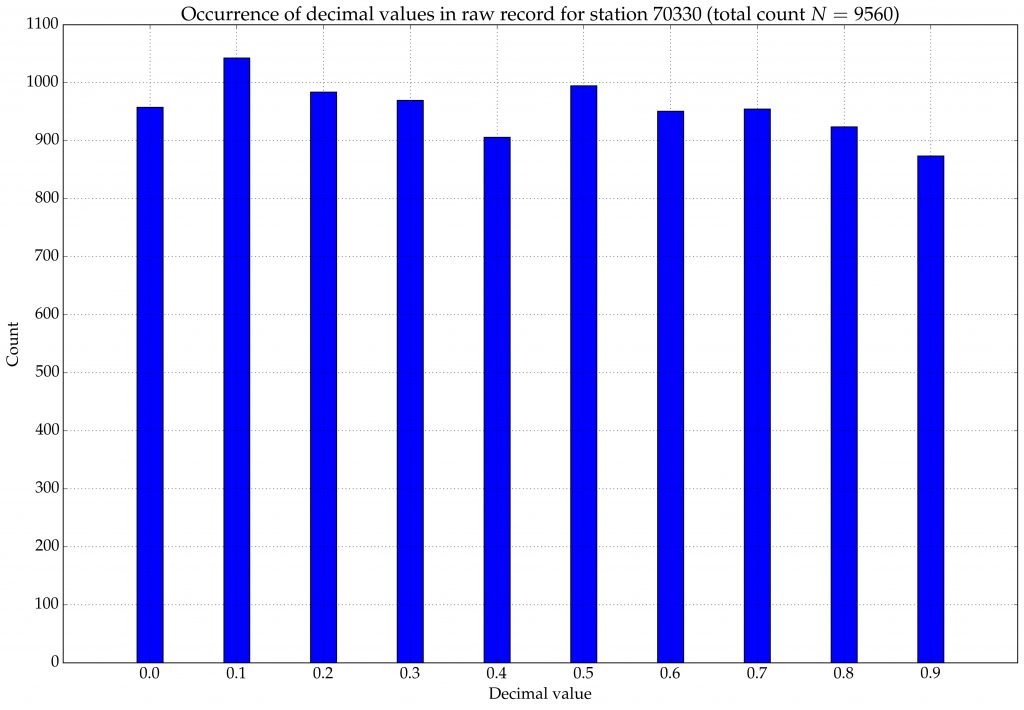 There is no unusual spike in the occurrence of -10.0.