GOULBURN is a town, to the southwest of Sydney, known for its maximum-security prison. It is also a place, that by Australian standards gets quite cold. Temperatures have been measured at the airport since 1988, and the lowest temperature ever record in July is officially -9.1 degrees Celsius.
In fact, Sunday morning this record was smashed!
It got down to -10.4 degrees Celsius, at 6.17am on Sunday 2nd July. This was the official Bureau recording for Goulburn.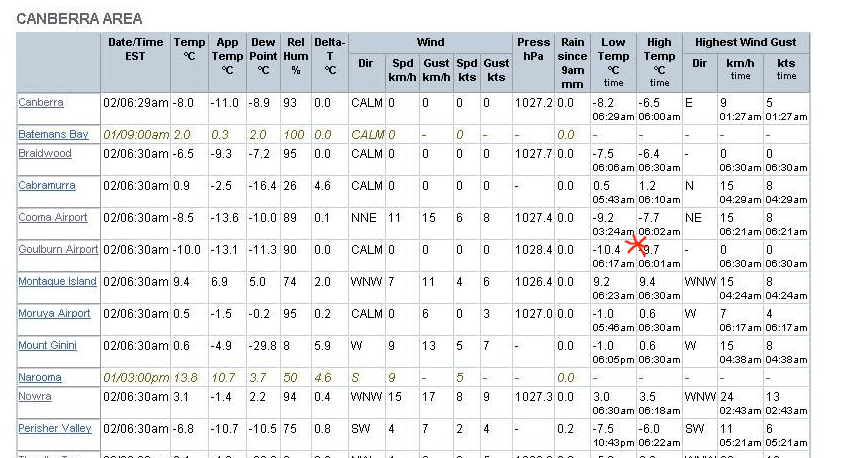 Except, the Bureau has since erased this measurement.
According to the Bureau's own rules, the coldest temperature record during a 24-hour period to 9am is recorded as the minimum for that day. So, for Sunday 2 July the carry-over minimum should be -10.4 degrees Celsius. But instead the summary documentation shows -10.0. There is now no public record of -10.4 degrees Celsius.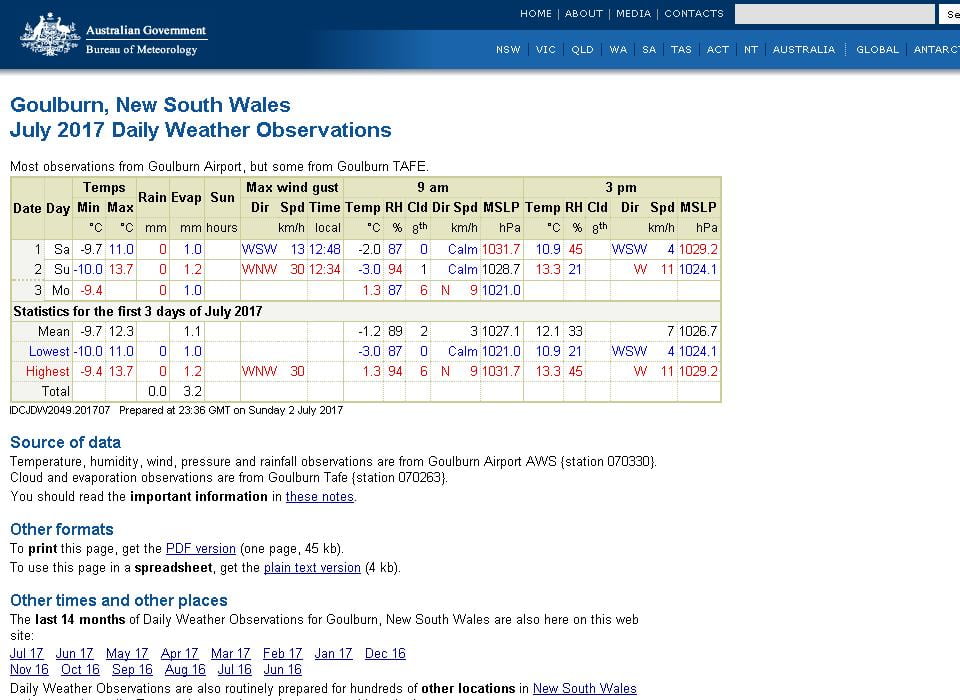 I would have the managers at the Bureau put in the Goulburn jail.
*****
Update 9pm Tuesday evening
So, the Bureau has now acknowledged that it really was -10.4 degree Celsius at Goulburn on Sunday morning, and corrected the 'Daily Weather Observations' page for Goulburn.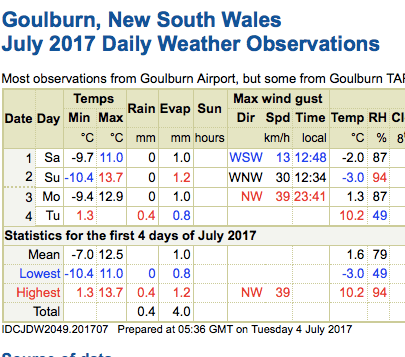 However, the Bureau has so far not updated the key CDO Online database, the official record of temperatures for Goulburn airport.  This is the dataset used to calculate regional, national and global temperatures.  Rather than replace the bogus -10.0 degree Celsius with the correct -10.4, they are leaving a blank.   Not good enough.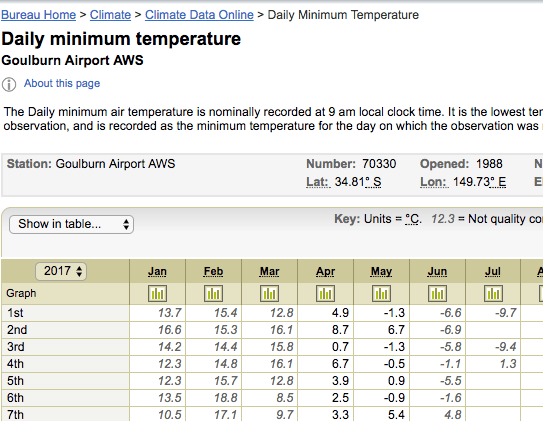 *****
Update 6am Tuesday 10 July 
The following screenshot is provided as further evidence that the Bureau's 'quality control' changed the actual reading of -10.4, to -10.0 which was then entered into the CDO database.  After protests the -10.0 value was removed and no reading recorded.  After more protests, the correct value of -10.4 was inserted.  This is unprecedented.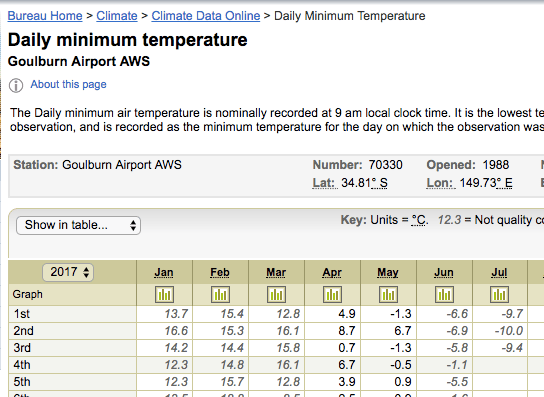 It was not until two days later that the correct value was inserted, as shown in the following screen shot – taken this morning.