IN June 2011 the Australian government halted all live cattle exports to Indonesia after ABC Four Corners broadcast disturbing footage of Australian cattle being mistreated in Indonesian abattoirs.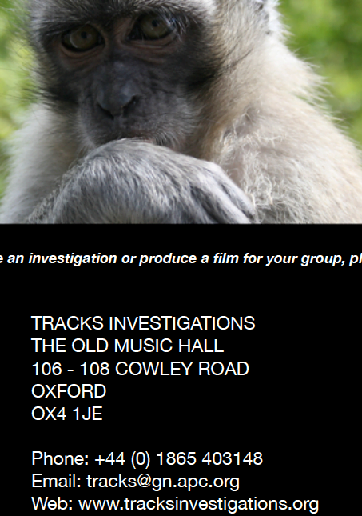 Australians were lead to believe that this footage, that shocked the nation, was typical of what occurs inside many abattoirs in Indonesia: that the footage was real.
We were told the footage wasn't taken by Four Corners or the ABC.  Lyn White from Animals Australia is the face of the campaign against live cattle export and she starred in the documentary. She was at pains to tell us it was easy enough to get the footage. So we were lead to believe she had taken it herself.
Of course professionals could have staged something like this. The footage could have been totally contrived. We could have been looking at a work of fiction: a setup, a horror film.
Interestingly there is an organisation that specialises in film production for environmental, conservation and animal protection groups. In the 'Tracks Investigations, Annual Review 2011-12' the UK-based directors, Gem and Ian, claim responsibility for the footage shown on ABC TV. They boast that their work was "aided" by the screening on "Australia's main TV station ABC in May". They also claim it was their most successful project in their 18 year history:
"Some 40,000 media stories followed, sparking massive public opposition to the live export trade and awakening the consciences of a nation to the plight of animals."
What I'm curious to know is: if it was so easy to get the footage as claimed by Lyn White, why did Animals Australia contract Tracks Investigations to do the work? And if it was indeed Track Investigations, and not Lyn White, who were responsible for the shocking video clips, why wasn't this declared in the ABC Four Corners program?