I have been chatting off-and-on with Peter Ridd, now Professor of Physics at James Cook University, for nearly two decades. We both resent the lack of honesty in the reporting of many environmental issues.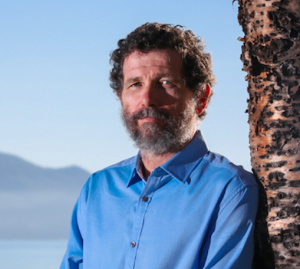 Earlier this week, Prof Ridd was concerned that his recent comments to Sid Maher at The Australian newspaper [1], and then his appearance on Sky News TV with Alan Jones and Peta Credlin [2], had not been received at all well by the University.
In particular, he has written and said:
"Policy science concerning the Great Barrier Reef is almost never checked. Over the next few years, Australian governments will spend more than a billion dollars on the Great Barrier Reef; the costs to industry could far exceed this. Yet the keystone research papers have not been subject to proper scrutiny. Instead there is a total reliance on the demonstrably inadequate peer-review process."[3]
There is a website Retraction Watch [4], reporting on both the circumstances of papers being retracted, and more widely on the issue of fraud in science. It shows that there is a widespread problem: that Prof Ridd is correct to be concerned about what he often refers to as the general lack of 'quality control'.
Rather than James Cook University sacking Peter Ridd for having the courage to speak out, it would be good if they would get behind him, and his calls for urgent reform.
*****
1. Maher, S. 2017. 'No proper scrutiny' of $1bn reef rescue funding', http://www.theaustralian.com.au/national-affairs/climate/no-proper-scrutiny-of-1bn-reef-rescue-funding/news-story/3a317e01f01c2ec61b102718be2feff1
2. Jones & Co. 2017. Sky News TV, https://twitter.com/SkyNewsAust/status/892337964851712000
3. Ridd, P. 2017. The Extraordinary Resilience of Great Barrier Reef Corals, and Problems with Policy Science. In Climate Change: The Facts, Institute of Public Affairs, Melbourne, Editor J. Marohasy, Pages 282-296.
4. Retraction Watch, http://retractionwatch.com/