LAST week I got to fly over the Murray River's mouth and Coorong with two, hard-working, cross-bench Senators, Bob Day and David Leyonhjelm. That was immediately after the Senate Select Committee hearing in Goolwa*.  You may yawn: issues discussed included the availability and price of water for food production.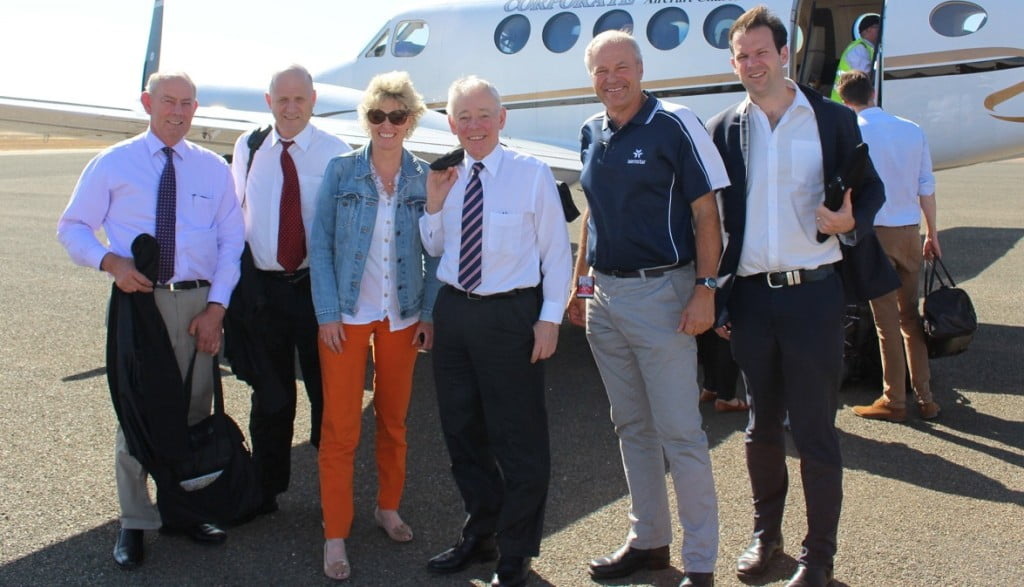 According to Maslow's Hierarchy of needs, water, food, shelter and warmth, are right at the bottom; things we can surely take for granted. Indeed, energy and water are commodities that, if the activists in Paris, and Melbourne, respectively, had their way, we would all pay more for.
Back in 2007, when Malcolm Turnbull was Water Minister and tabled the Water Act in the Australian parliament, many at the Australian Conservation Foundation hoped irrigators would soon be priced out of the water market.
Giving evidence in Goolwa last Tuesday*, Mike Young, formerly of the Wentworth Group of Concerned Scientists, and a self-proclaimed architect of the Basin Plan that followed the Water Act, explained that the best thing to come from the legislation and regulation is a transfer of ownership in water from food producers to the Commonwealth Environmental Water Holder, and various state government and private environmental trusts.  Indeed there are now many holding and trading water for the environment, including a subsidiary of the Nature Conservancy, which is a corporation with US$5.8 billion in global assets.
This season many ordinary food producers – irrigators who would normally grow crops like rice and oats – where given only a small percentage of their actual water allocation after the Bureau of Meteorology warned of impending drought. These irrigators then watched the price of temporary water increase.  So, many decided to sell what little water they had been allocated, because this sale was likely to be more profitable than actually planting a food crop.
An objective of the Basin Plan has always been to get more water down to the Murray Mouth, Coorong and Lower Lakes.
There was an abundance of water in this region when I visited last week. So, much environmental water has been sent downstream that this summer began with water levels in Lake Alexandrina almost one meter above sea level. It is possible to hold water above sea level in Lake Alexandria because there are 7.6 kilometers of barrage/sea dyke across the channels that converge on the Murray River's sea mouth.
The Murray River no longer has an estuary. Ocean tides cannot push in. The estuary was destroyed when the barrages were sealed to inflows of seawater in February 1940.
As I explained to the Senate Select Committee at the hearing in Goolwa last Tuesday*, the Water Act and the Basin Plan, while ostensibly about improving the natural environment of the Murray-Darling, are in reality resulting in the waste of vast quantities of precious freshwater because the environmental flow is being sent to a region with very little natural environment. At least that is my opinion.   For those with holiday homes at the new Hindmarsh Island marina complex, and who like to take their boat out on the lake, having all the freshwater to splash in – is just wonderful.
Indeed, a past Commodore of the Goolwa Sailing Club once explained to me: in South Australia, there is only one place that we can get our freshwater and that's from upstream.  Rice and oats, they can be imported from overseas.
May your Christmas be replete with food, even if it is from overseas.
————–
* Uncorrected Hansard transcript of the meeting in Goolwa can be downloaded by clicking here.