"CRICKET legend Sir Donald Bradman is a useful metaphor for the escalating global row over claims the world's leading climate agencies have been messing with the weather.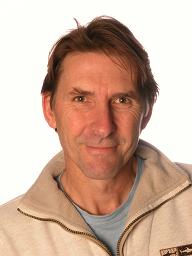 Imagine, for instance, if some bureau of sport were to revise the Don's batting average in test cricket down from 99.94 to 75 after adjusting for anomalies and deleting innings of 200 runs or more.
What if the bureau then claimed another batsman had exceeded the Don's revamped record of 75 to become the greatest ever?"
So begins a long article in today's The Weekend Australian on page 20.
Journalist Graham Lloyd was in fact building on an analogy in a submission to the new panel, by David Stockwell; the Panel ostensibly established to review the Bureau of Meteorology's homogenization of Australia's official temperature record.
In his submission David Stockwell, an adjunct research fellow at Central Queensland University explains:
"Every portrayal of historical data should be historically accurate, else it becomes revisionism, and strays out of the domain of science and into the domain of ideology and politics. While step-wise adjustments are intended to compensate for real changes in the baseline temperature that result from, often undocumented, changes in instrumentation or relocation of stations, the cumulative effect of back-propagating step adjustments is to corrupt the official record."
Neither Christine Milne nor Tony Jones are likely to follow up on this.  So, we need you to get your letter into The Editor and/or make comment under the article…
http://www.theaustralian.com.au/news/features/upping-the-heat-on-climate-number-crunchers/story-e6frg6z6-1227242096753
And also contact your local MP and/or news outlet and explain why they need to report this.