I'VE never meet Jo Nova in person. But she can write a good headline, and she cares about the truth. Her blog has never received any government funding, but it includes a lot of interesting facts and evidence on science-related topics.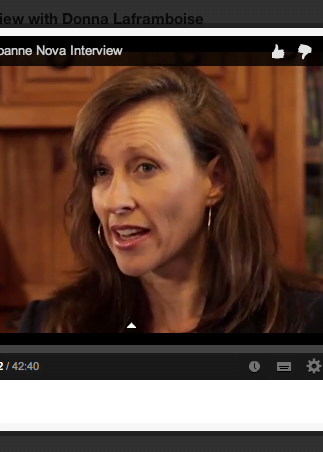 Meanwhile 'The Conversation' is a government-funded blog for university researchers that got $6 million dollars just a couple of years ago to employee staff to spout opinion.
Yesterday The Conversation was, as always, short on evidence, but its government-funded scribes could vouch for the Bureau of Meteorology. In particular, Andy Pitman and Lisa Alexander, both part of the global warming industry, authored a long piece about how you should trust them and the Bureau. But the discerning reader might be left wondering why?
Because, as Jo Nova explains at her blog today, they didn't actually explain how and why it was necessary to change a cooling trend at Rutherglen into a warming trend.
Meanwhile, I've been reading a peer-reviewed paper by Blair Trewin, which details how the homogenisation technique employed by the Bureau is meant to work. The only problem is, the methodology as detailed in this paper published in the International Journal of Climatology (Volume 33, Pages 1510-1529) doesn't actually seem to accord with the methodology as implemented by Dr Trewin at the Bureau of Meteorology. What I mean is, the peer-reviewed paper says one thing, but the output from the homogenisation technique shown in the ACORN-SAT reconstructions suggests something entirely different.
Something that is worth noting in the paper, is comment from Dr Trewin that, "but negative adjustments are somewhat more numerous for minimum temperatures, which is likely to result in ACORN-SAT minimum temperatures showing a stronger warming trend than the raw data do." What he is saying, in plain English, is that ACORN-SAT may exaggerate the warming trend somewhat as a consequence of artificially dropping down the minimum temperatures. In fact, as I explained with reference to the Rutherglen temperature trends, the Bureau progressively drops down the minimum values from 1973 back through to 1913. For the year 1913 the difference between the raw temperature and the ACORN-SAT temperature is a massive 1.8 degree C.
The apologists, Pitman and Alexander, in their conversation suggest that, "the warming trend across Australia looks bigger when you don't homogenise the data than when you do". But this is not what the peer-reviewed literature says. And yet the take home message from their article is believe only this same peer-reviewed literature.
****
More on Rutherglen, Pitman and Alexander in today's The Australian.