INNOVATION is critical to staying competitive.
Government-funded science and technology have played an important role in the past, but key institutions like the CSIRO have increasingly lost their way.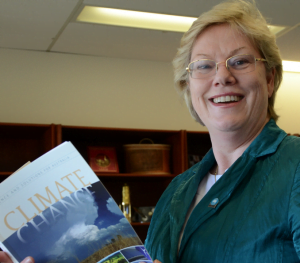 Indeed the CSIRO, probably more than any other organisation, deserve the big funding cut that I hope is coming their way in the May Budget.
Australian agriculture has a bad reputation in many quarters. To a large extent this can be blamed on the many pronouncements by the CSIRO in their rush to corner funding first for salinity, then for biodiversity and water quality and more recently climate change research.
Between the 1950s and 1970s Australia built an outstanding national capability in real science.
At the time leadership did come from CSIRO, university researchers and also many state and federal government agencies.
With the 1980s, however, came a restructuring of the way things were done and how agencies and individuals were funded.
There was a move to project-based funding of a limited duration. So scientists had to identify problems and promote these problems if they were to secure funding – if they were to keep their jobs.
The Native Vegetation Act 2003 and the Murray Darling Basin Plan are direct consequences of the many CSIRO reports that have suggested Australia's environment is ruin: give us more money to solve the problem.
These reports pronounce catastrophe, subtly paint the farmer as villain and have provided fodder for politicians ever keen to announce a funding allocation to solve a problem, and of course green-groups who's very existence depends on saving an environment.
Dr Bill Johnston worked within the NSW departments concerned with natural resource management for 30 years. He recently sent me a note explaining that:
"A keystone report relating to the Murray Darling was 'The Assessment of River Condition' report published by CSIRO Land and Water in 2001. A snapshot of the Murray Darling's health was modelled against a pre-European (1750) pristine baseline, for which there was no data.
"Unsurprisingly it found that by its definitions, most rivers were stuffed. Despite very thin data; supported by second and third tier modelling and a huge leap of baseline-faith, it was used relentlessly to on-market Murray Darling Basin facts for all that followed."
Dr Johnston laments the disbanding of the NSW government's research capability. He claims the Centre for Natural Resources (CNR) was the most active field-based Murray Darling Basin-focussed research group. He says, "CNR was disbanded, staff were moved so they were under the umbrella of CSIRO or an allied university institute.
"These and other changes left CSIRO and the Bureau of Meteorology dominant providers of natural-resource information and policy advice; modelling, as the preferred methodology; bell-ringing as the preferred communication strategy; and public discourse by scientists, especially about organisational policies and direction muzzled."
*****
The image is of CSIRO Chief Executive Dr Megan Clarke.
This article was first published by The Land newspaper on May 1, 2014. A reader of The Land tells me the trouble started at CSIRO in about 1986 when management arrangements at the CSIRO changed, with the appointment of a Board headed by the politician Neville Kenneth Wran.