A farmer near Orange in New South Wales emailed me last month lamenting the lack of interest shown by the national media in SAM – the Southern Annular Mode. He explained that SAM was a key driver of rainfall over southern Australia and changes in the extent of Antarctic sea ice. Rather than report on this real weather phenomenon he wrote, the media carried on about carbon dioxide and global warming.
In fact the national media have today been talking about SAM, but not naming it as such. There has been comment about a new paper in the journal Nature by Australian researchers, Nerillie J. Abram and colleagues that describes how changing wind patterns have affected rainfall across Southern Australia and how these same winds, by contracting around the Antarctic, have caused a reduction in the rate of polar ice melt.
The paper is entitled 'Evolution of the Southern Annular Mode during the past millennium' and it attributes changes in the phenomenon to global warming.[1]
So SAM finally gets a mention, but in a story to promote global warming. According to Abram et al., SAM is the highest it has been for at least 1,000 years. SAM, driven by carbon dioxide is causing the main Antarctic continent to cool, and is now displacing ozone depletion as a cause of future ruin.
Yet not so long ago it was published in Nature, and reported by the same media, that global warming would cause Antarctica to melt.
There are alternative explanations.
Kevin Long from Bendigo, Victoria, explains the growth in Antarctic sea ice and the changing position of the westerly wind belt in terms of changes in the 18.6-year Lunar Declination Cycle.
In particular, Mr Long explains that as we approach the next Lunar Minimum Standstill, which will occur in October 2015, there will be weaker lunar air tides, because the moon is not travelling as far south or north as it orbits the earth. This, according to Mr Long, has result in the accelerated growth of ice at the Antarctic.[2]
While it is fashionable to scoff at the possibility that the moon has a major affect on climate, we can see the affect of the gravitational-pull of the moon in the ocean tides. In the same way, the moon's gravitational-pull creates atmospheric tides that modulate high-altitude winds including the westerly winds.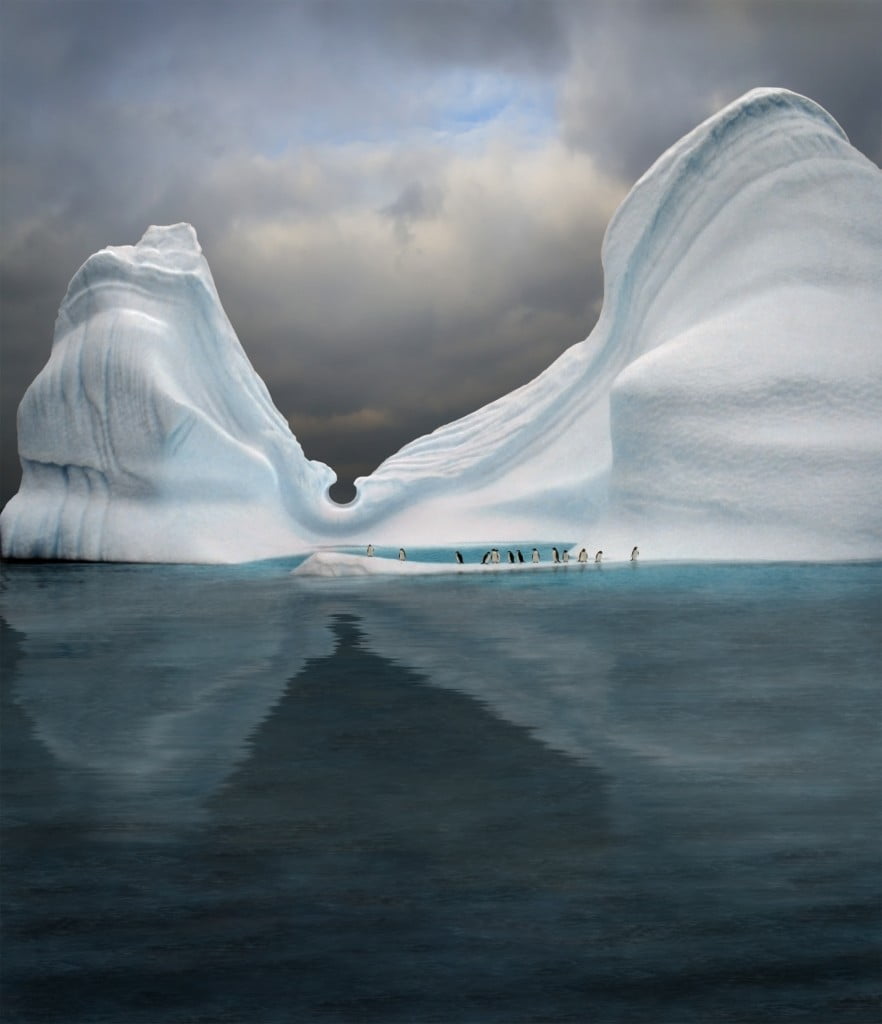 ***
Links/Notes
1. Nature Climate Change (2014) doi:10.1038/nclimate2235
http://www.nature.com/nclimate/journal/vaop/ncurrent/full/nclimate2235.html
2. Rapid Global Cooling Forecast for 2017
http://www.thelongview.com.au/documents/RAPID-GLOBAL-COOLING-FORECAST-IN-2017-Kevin-Long.pdf
For more information on variations in lunar declination and lunar standstills you can always visit Wikipedia http://en.wikipedia.org/wiki/Lunar_standstill . But if you want to be able to relate this information to the weather consider reading Ken Ring http://www.predictweather.co.nz/ShopProducts.aspx?ID=1