"LIKE many other Western countries, my home country of Australia is reluctant to support development in all its forms," writes Caroline Marohasy in an article just published by New Internationalist. In the article, entitled "Menstrual sanitation is not just a 'lady issue'", Caroline explains that…
"WE liberally support causes like AIDS or infant mortality prevention, but equally important issues like female hygiene and sanitation attract minimal attention.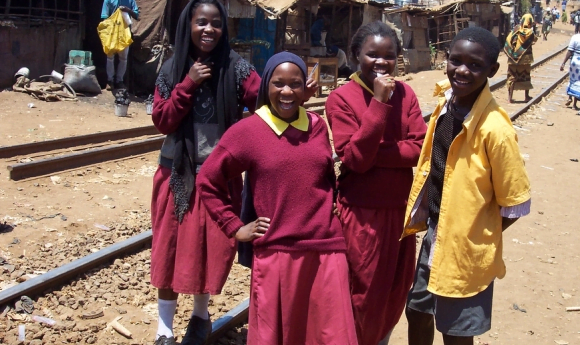 Yet investment in projects that directly support women and girls is essential to reducing poverty. In 2012, the UN Secretary General Ban Ki-moon said that 'the greatest return comes from investing in girls and women. When they are educated, they drive development in their families, communities and nations.'
A single year of primary education correlates with at least a 10-per-cent increase in a woman's wages later in life, with the returns on a year of secondary education estimated to be double that. Moreover, educating girls remains the single best policy for reducing fertility.
– See more at: http://newint.org/blog/2013/07/25/menstrual-sanitation-development-education/?1946526611352061#sthash.CBlt7MAF.dpuf
***
The article was written by my daughter Caroline who has just spent 5 weeks in Kenya.
The photograph was taken by kyhm54 and is reproduced here under a Creative Commons Licence.