IN Australia and other so-called developed Western nations there is very little tolerance of contrary opinion when it comes to one of the biggest contested scientific issues of our time – climate change. Indeed the mainstream research community is closed to skeptics and skepticism.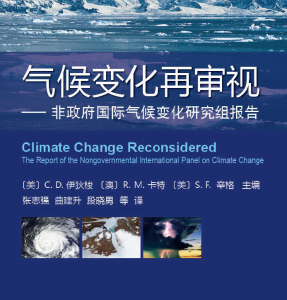 Not so in China, however, where on Saturday June 15, 2013 an International Workshop was held in Beijing to launch the publication of a Chinese edition of Climate Change Reconsidered. This is an abridged version of the Nongovernmental International Panel on Climate Change's (NIPCC) 2009 and 2011 reports.

Four members of the NIPCC were in Beijing for the workshop and launch of the publication, Australia's very own Bob Carter with Professors Fred Singer, Craig Idso and Madhav Khandekar.
This new volume, all in Chinese, was translated by a team of scientists from the Chinese Academy of Science to promote scientific dialogue in the debate over potential CO2-induced global climate change.
For more information visit…
http://nipccreport.org/reports/chinese/chinesetranslation.html
The original NIPCC reports from which the Chinese translation was prepared can be found at http://www.nipccreport.org/reports/reports.html.
****
For a very good reference document on climate change that is in English read Professor Carter's new book called Taxing Air… All you might ever want to know about the science and politics of global warming…
http://www.taxingair.com
For Why China might be a better superpower read Murtaza Hussain… http://www.aljazeera.com/indepth/opinion/2013/06/201362584334716870.html
The following photographs from Professor Carter show delegates at the workshop, and out-and-about in China. For a better view and to see the entire photograph click on each image…