ON July 1, Australia not only got a carbon tax, but also a tax on refrigerants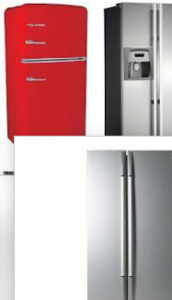 based on their global warming potential. Refrigerants are used to keep things cool, for example, food in our refrigerators and people in cars and shopping centres.
The refrigerants industry is claiming the tax will significantly increase their costs.
The Australian government, however, claims that the new tax will simply encourage the use of alternative refrigerants which are less harmful for the environment. Indeed the relevant government website states:
"In many cases there are alternatives to synthetic greenhouse gases already in the Australian market. There are also low or non global warming alternatives in prospect for many applications.
Overseas and Australian experience is demonstrating that natural alternatives [to synthetic greenhouse gases] such as ammonia, carbon dioxide and hydrocarbons can be used safely and effectively."
What? The Australian government is suggesting that carbon dioxide is, relatively speaking, not a potent greenhouse gas.
So, why in the scheme of things, relatively speaking, do we have a carbon tax?

********
Thanks to Gary for his letter…
Hi Jennifer,
I am concerned that the Australian Public is not aware of the huge price hike in refrigerant gas prices due to the carbon tax.
Apparently the HFC's that replaced the ozone depleting CFC's are considered potent green house gasses and as a result of the clean energy bills are to be loaded with an equivalent carbon tax.
Until recently a 12Kg bottle of R134a could be purchased for a little less than $300. After a recent price rise with unknown cause the list price has increased to above $700. After July 1 the list price for the same 12Kg bottle will be $2181.84.
While each domestic refrigerator only holds less than ½ Kg of gas and the price of a domestic fridge will only have to increase by a small amount this is not the complete picture.
A car air conditioner holds about 1Kg and again the purchase price will rise by a small amount, however, the seals in a vehicle aircon are not perfect and it is common for them to require recharging a number of times throughout their life.
But the big crunch will be shopping centre air-conditioning and refrigeration where hundreds of kilos are used and very often due to many reasons gas charges are lost requiring complete replacement of the gas charge. The cost of a gas recharge could run into hundreds of thousands of dollars.
This price rise will inevitably cause a knock on effect for all fresh food as it all refrigerated.
Regards Gary