THIS afternoon I walked up to the top of Noosa Hill, in Noosa National Park.
I thought all the koalas had disappeared from the park, but there is at least one still there.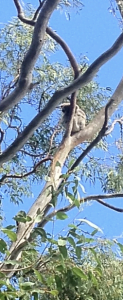 And the native Iris, Patersonia sp.glabrata , were flowering.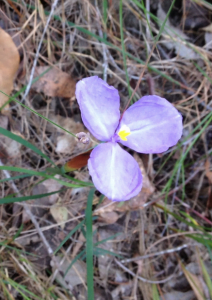 But what is this structure on top of the hill – that I am photographed sitting on?