Dear Friend,
Despite that salutation, I can't be found on Facebook nor can you follow me on Twitter, BUT you CAN read my book:
Australian Universities: A Portrait of Decline
which lays bare the corruption of our institutions of higher learning as a result of 20 years of rampant managerialism, baseless education theory and overt government interference.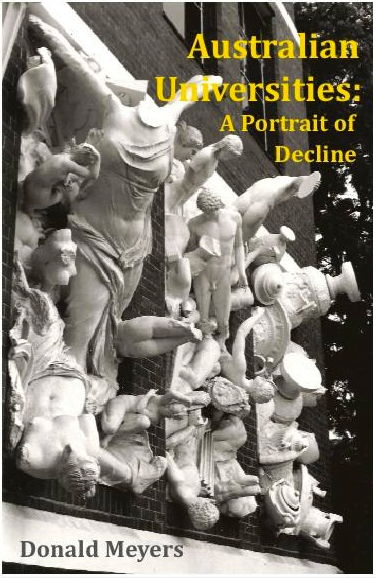 As part of the education sector, you owe it to yourself and your students to revive the system while there are still signs of life.
Please use the link below to download your FREE digital copy. Feel free to pass this email on to anyone you know who might also be interested.
http://www.australianuniversities.id.au/
Best of Reading.
Sincerely,
Donald Meyers