RATHER than admit that temperature dropped to a record low -10.4 degree Celsius on the morning of Sunday 2nd July at Goulburn, the Bureau of Meteorology has come-up with yet another even more absurd story.
Responding to a letter from Josh Frydenberg, the Minister for  Environment and Energy, Andrew Johnson, CEO and Director of Meteorology, has claimed the weather station malfunctioned.  Previously the Bureau claimed that they had placed new limits on how cold it could get at Goulburn.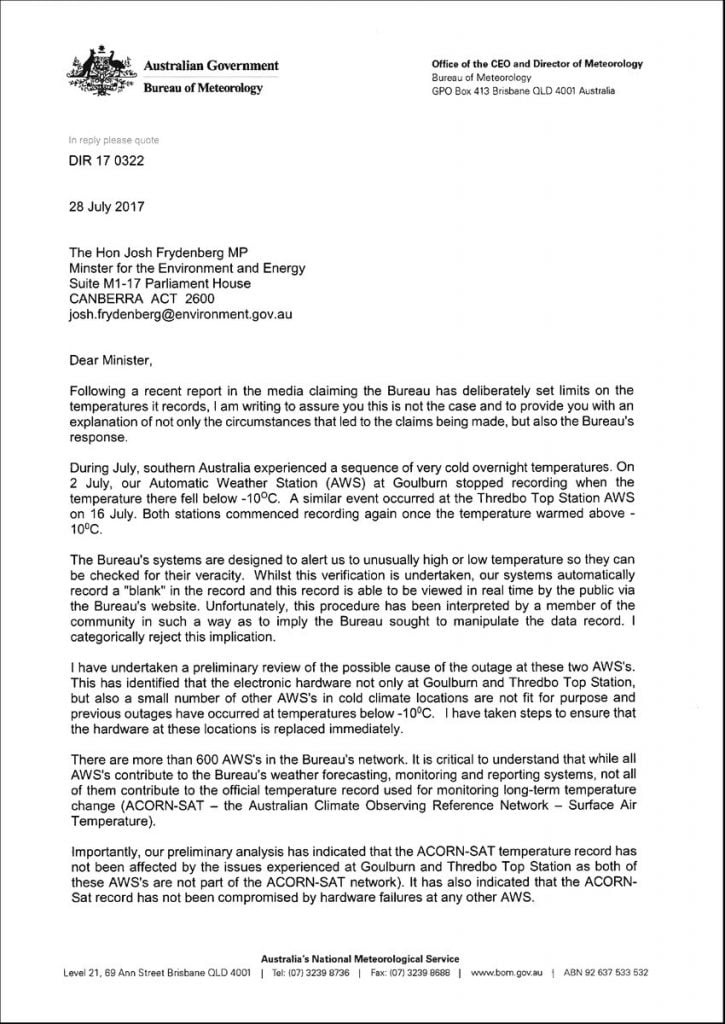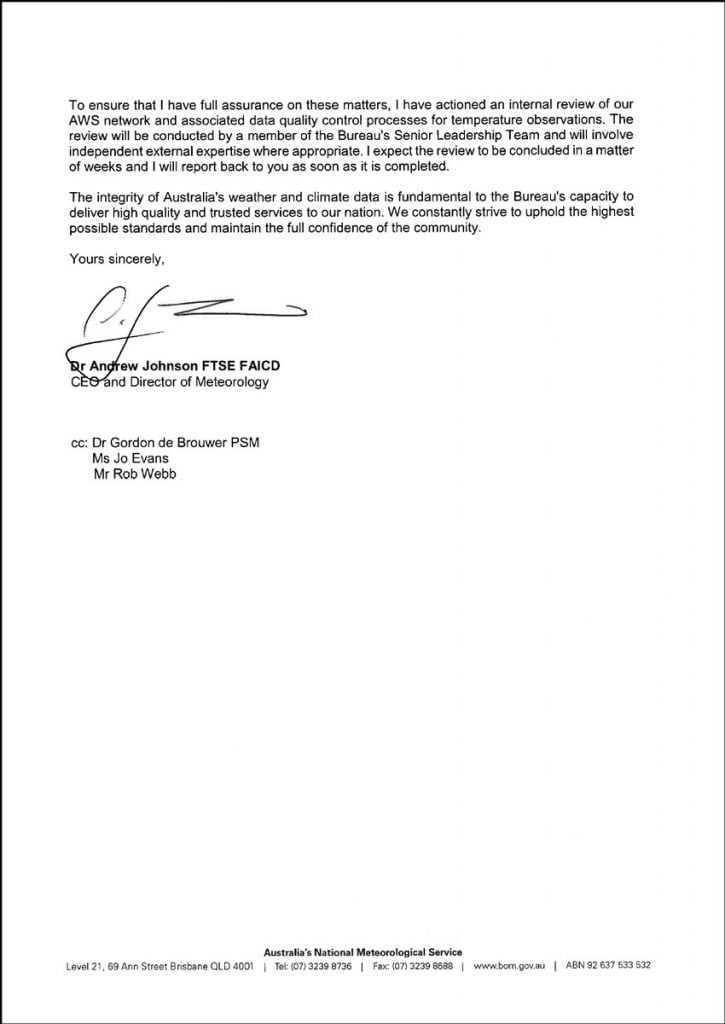 This is a contrived story, easily disproven with the following evidence.
We know that the Goulburn AWS recorded -10.4 on the morning of Sunday 2nd July from a screen shot taken from the observation page at the Bureau's website: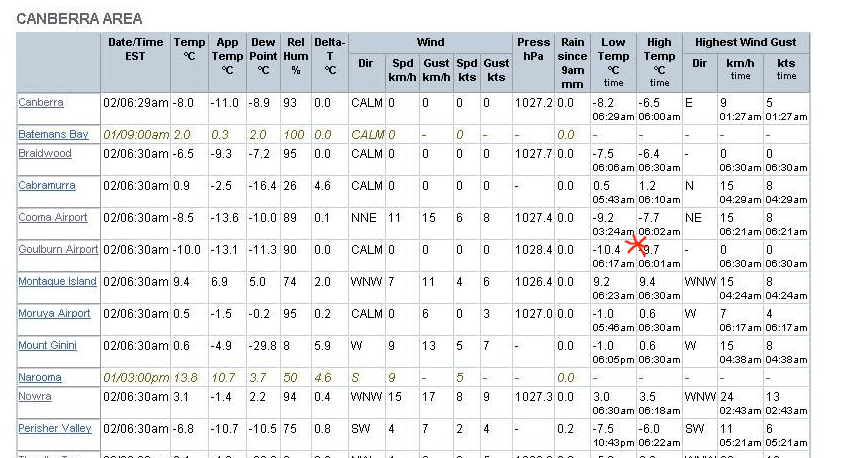 Subsequently, the Bureau sent an email confirming:
"The correct minimum temperature for Goulburn on 2 July, 2017 is -10.4 recorded at 6.30am at Goulburn Airport AWS… The Bureau's quality control system, designed to filter out spurious low or high values was set at -10 minimum for Goulburn which is why the record automatically adjusted."
In short, after initially recording -10.0 in the CDO dataset, this was changed to -10.4 three days later following a blog post ( Bureau Erases Goulburn Record Minimum), an outcry on Facebook, and enquires from prominent journalists.
By 28th July when the above letter was sent to the Minister, the correct value of -10.4 had been showing in the CDO dataset for some 23 days.
Yet in the letter from the Bureau's Johnson to Minister Frydenberg it is claimed that:
"the AWS at Goulburn stopped recording when the temperature fell below -10°C."
This is demonstrably false.
The Bureau has mislead the Minister – yet again.