I've just published in the peer-reviewed literature explaining:
"Much of the present research effort by government institutions in Australia, which is focused on monthly and seasonal rainfall forecasts, is limited to the application of general circulation models, in particular, POAMA. However, results so far have been disappointing with medium-term monthly forecasts consistently about equivalent to, or worse than, climatology, Table 4. Nevertheless in June 2013, POAMA was adopted as the system for generating the BOM's official seasonal forecasts."
http://www.sciencedirect.com/science/article/pii/S0169809513003141
[Open access until March 26, 2014]
In short, the Bureau could better serve the Australian public by just updating and publishing the long-term average rainfall each month for localities for which it has statistics, rather than pretending it can generate a reliable forecast. And I offer the same advice to the UK Met Office which yet again botched its seasonal weather forecast. The following quotes via Benny Peiser at The Global Warming Policy Foundation.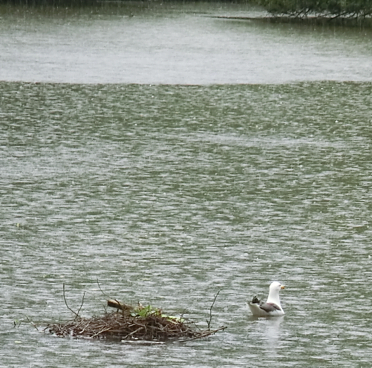 BUNGLING weather bosses predicted a drier than usual winter, it has emerged. The Met Office's staggeringly inaccurate forecast was made at the end of November last year – just a month before the record-breaking deluge began. And the agency gave just a one in seven chance the three following months would "fall into the wettest category". On Nov 21, its experts predicted: "For the December-January-February period as a whole, there is a slight signal for below-average precipitation". The calamitous estimate emerged as Downing Street dubbed the devastation caused by the floods as "Biblical". –Tom Newton Dunn, Political Editor, The Sun, 11 February 2014
Contingency planners were advised by the Met Office to expect a dry winter less than four weeks before the heaviest rainfall in 250 years. The official guidance to expect "drier than normal" conditions was issued in mid November, just weeks before the onset of the wettest new year period on record. The Met Office report, which claims to use "cutting edge science" to "help contingency planners prepare for and respond to emergencies", predicted a pattern of high pressure weather systems would lead to dry conditions. It added: "The weakening of the prevailing westerly flow means that the normally wetter western or northwestern parts of the country may see a significant reduction in precipitation compared to average, while the east or southeast may be closer to average." –ClickGreen News, 11 February 2014
I don't blame the climate scientists for not knowing. Climate and weather is quite extraordinarily complex and this is a very new form of science. All I blame them for is pretending they know when they don't. What we ought to focus on is what we're going to do. I think this is a wake-up call. We need to abandon this crazy and costly policy of spending untold millions on littering the countryside with useless wind turbines and solar panels, and moving from a sensible energy policy of having cheap and reliable forms of energy to a policy of having unreliable and costly energy. Give up that. What we want to focus on – it's very important – is making sure this country is really resilient and robust to whatever nature throws at us, whether there's a climate element or not. Flood defences, sea defences – that's what we want to focus on. –Nigel Lawson, BBC Radio 4, 13 February 2014
Met Office Forecasts – A Reality Check
The Global Warming Policy Foundation, 10 February 2014
The Met Office's temperature forecasts issued in 13 out of the last 14 years have been too warm. None of the forecasts issued ended up too cold. That makes the errors systemic and significant.
2014: Met Office global forecasts too warm in 13 of last 14 years – BBC Weather, 27 January 2014: So far this century, of 14 yearly headline predictions made by the Met Office Hadley Centre, 13 have been too warm.
2013: Met Office winter forecast: For the December-January-February period as a whole there is a slight signal for below-average precipitation.
Reality Check: Met Office confirms England is suffering wettest period for 250 years
2013: Met Office Spring Forecast: Feb-March Above-Average UK Temps More Likely – Met Office, 20 December 2012: For February and March the range of possible outcomes is also very broad, although above-average UK-mean temperatures become more likely.
Reality Check: Met Office confirms coldest March in more than 50 years – Press Association, 29 March 2013: This March is the coldest in the UK since 1962, forecasters have confirmed. After weeks of speculation about whether this miserable March would top the list, the Met Office has announced it is the coldest in 51 years according to provisional statistic.
2012: Met Office Spring Forecast: "The forecast for average UK rainfall slightly favours drier-than-average conditions for April-May-June as a whole, and also slightly favours April being the driest of the 3 months. With this forecast, the water resources situation in southern, eastern and central England is likely to deteriorate further during the April-May-June period… This forecast is based on information from observations, several numerical models and expert judgement."
Reality Check: Wettest April for 100 years – April: 2012 had wettest April for 100 years, Met Office says "It has been the wettest April in the UK for over 100 years, with some areas seeing three times their usual average, figures from the Met Office show. Some 121.8mm of rain has fallen, beating the previous record of 120.3mm which was set in 2000."
25 June: Spring is wettest in Britain for 250 years – England and Wales are on course for the wettest late spring and early summer for 250 years, experts said yesterday. June has just seen its fourth washout weekend and yet more downpours are forecast. Now it is feared combined rainfall for April, May and June will break the record of 13.2in (336mm) set in 1782 and be the highest since records began in 1766.
2010: Met Office Winter Forecast: Winter To Be Mild Predicts Met Office – Daily Express, 28 October 2010: IT'S a prediction that means this may be time to dig out the snow chains and thermal underwear. The Met Office, using data generated by a £33million supercomputer, claims Britain can stop worrying about a big freeze this year because we could be in for a milder winter than in past years… The new figures, which show a 60 per cent to 80 per cent chance of warmer-than-average temperatures this winter, were ridiculed last night by independent forecasters. The latest data comes in the form of a December to February temperature map on the Met Office's website.
Reality Check: December 2010 "Almost Certain" To Be Coldest Since Records Began – The Independent, 18 December 2010: December 2010 is "almost certain" to be the coldest since records began in 1910, according to the Met Office.
2009: Met Office Winter Forecast: Trend To Milder Winters To Continue, Snow And Frost Becoming Less Of A Feature – Met Office, 25 February 2009: Peter Stott, Climate Scientist at the Met Office, said: "Despite the cold winter this year, the trend to milder and wetter winters is expected to continue, with snow and frost becoming less of a feature in the future. "The famously cold winter of 1962/63 is now expected to occur about once every 1,000 years or more, compared with approximately every 100 to 200 years before 1850."
Reality Check: Winter Of 2009/10 Coldest Winter For Over 30 Years – Met Office, 1 March 2010: Provisional figures from the Met Office show that the UK winter has been the coldest since 1978/79. The mean UK temperature was 1.5 °C, the lowest since 1978/79 when it was 1.2 °C.
2008: Met Office Winter Forecast: Trend of Mild Winters Continues – Met Office, 25 September 2008: The Met Office forecast for the coming winter suggests it is, once again, likely to be milder than average. It is also likely that the coming winter will be drier than last year.
Reality Check: Winter of 2008/09 Coldest Winter For A Decade – Met Office, March 2009: Mean temperatures over the UK were 1.1 °C below the 1971-2000 average during December, 0.5 °C below average during January and 0.2 °C above average during February. The UK mean temperature for the winter was 3.2 °C, which is 0.5 °C below average, making it the coldest winter since 1996/97 (also 3.2 °C).
It has emerged that the Environment Agency rejected calls to dredge the flood-hit lower reaches of the Thames because of the presence of the endangered mollusc. In a 2010 report, seen by the Mail, they ruled out dredging between Datchet and Staines because the river bed was home to the vulnerable creatures. And even though a public consultation indicated support for de-silting work, the quango said it would be 'environmentally unacceptable' due to the 'high impact on aquatic species'. –Daniel Martin, Daily Mail, 13 February 2014
******
The photograph of the duck pond was taken in May 2013 in Birmingham.