ABOUT one week after Central Queensland University put out a media release announcing the publication of our latest paper on medium-term rainfall forecasting, John Abbot and I received a phone call from the ABC, from a rural reporter.
Part of the interview with Professor Abbot can be heard online here, http://www.abc.net.au/news/2014-02-21/nrn-forecast/5275122
ABC journalists Cassie Hough and Kathleen Calderwood have also written a short article based on the interview in which they effectively capture the key points, http://www.abc.net.au/news/2014-02-21/nrn-forecast/5275122
And following is a succinct summary of the interview by one of the media monitoring services:
"New research from the University of Central Qld shows medium-term rainfall forecasts may be more accurately predicted by a form of artificial intelligence, which aim to predict the weather through pattern detection, and predicts not what the weather will do day-to-day, but in a month or more. John Abbot, researcher, says he was motivated to do the research after the huge flood at the start of 2011.

Abbot talks about how his research works, and the problems with modern-day weather forecasting systems, and says farmers and mine-operators need accurate data as opposed to vagaries. Abbot says he would like the Bureau of Meteorology take more interest in what he is doing."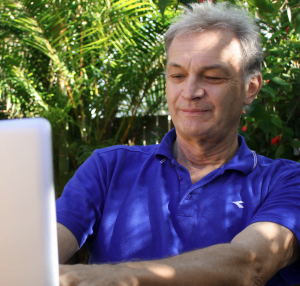 The paper can be downloaded from Science Direct, with full open access available until March 26, here,
http://elsarticle.com/1ej97n3

[Open access until March 26, 2014]
Highlights include:
1. Artificial neural networks are developed to forecast monthly rainfall for localities in Queensland.
2. Comparative utility of input variables, including local maximum and minimum temperatures, is tested in the artificial neural network.
3. The Inter-decadal Pacific Oscillation, IPO, is found to have utility for rainfall forecasting.
4. Artificial neural networks forecasts are superior to Australian Bureau of Meteorology official seasonal and monthly forecasts.