Jennifer,
I would like to share a photograph of a 'magical place' from a cross-country hike, from several years ago, of the Enchanted Pools loop, in the Northern Sierras. The amateur photographer is tiocampo.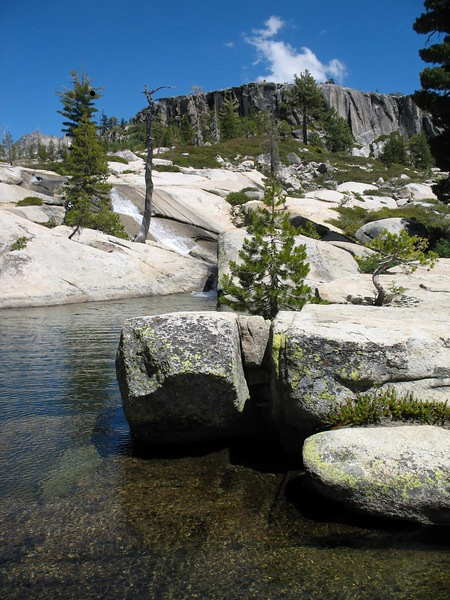 Here's a link to all of the photos taken by Frank Farmer (aka tiocampo) on that day.
http://tinyurl.com/c2rsa5t
He includes a short write-up of the hike, including a topo map, as well as a link to a report of a possible Bigfoot sighting in the area.
The total distance of the loop version of the hike is approx 5 mi (8 km), with several hundred feet of altitude gain. The Enchanted Pools are just over 7000 ft elevation. Frank calls this hike Larry's Rockbound Ramble.
Cheers,
Larry (from California, USA)