Last Wednesday my son-in-law Christian, who I call Krish, rolled his Toyota Landcruiser about 6 hours to the southwest of Nhulunbuy near a place called Bulman. My daughter, who was in the passenger seat, went into brace position and escaped the crash relatively unscathed, even able to run into Bulman for help. They had just set off on their honeymoon that was planned as a camping adventure all the way across the top-end of Australia to the remote Kimberly region.
Of course, many of us worry about Krish and his risk taking. He has been known to go surfing in crocodile infested waters, but this time he had only packed his fishing rod and had just bought new tyres for the vehicle. I had helped him wash the vehicle (the first time in over a year – obviously bad luck) and he had been up late just before the wedding soldering wires so the main interior light worked again.
He has driven that dirt track out of Nhulunbuy to Katherine many times, but it is well known to be treacherous. He was apparently not even driving that fast, having just got going after stopping to watch buffalo cross the red dirt.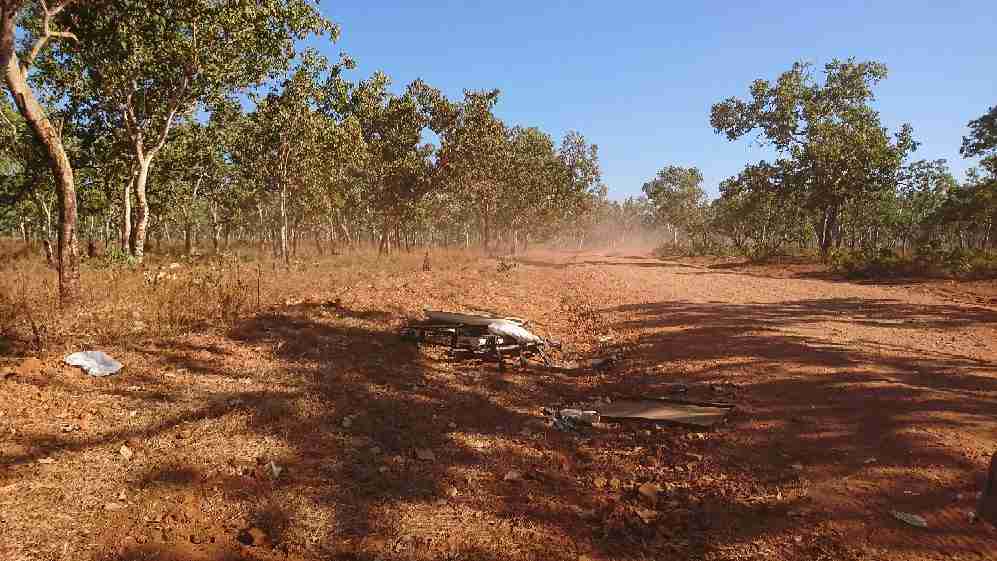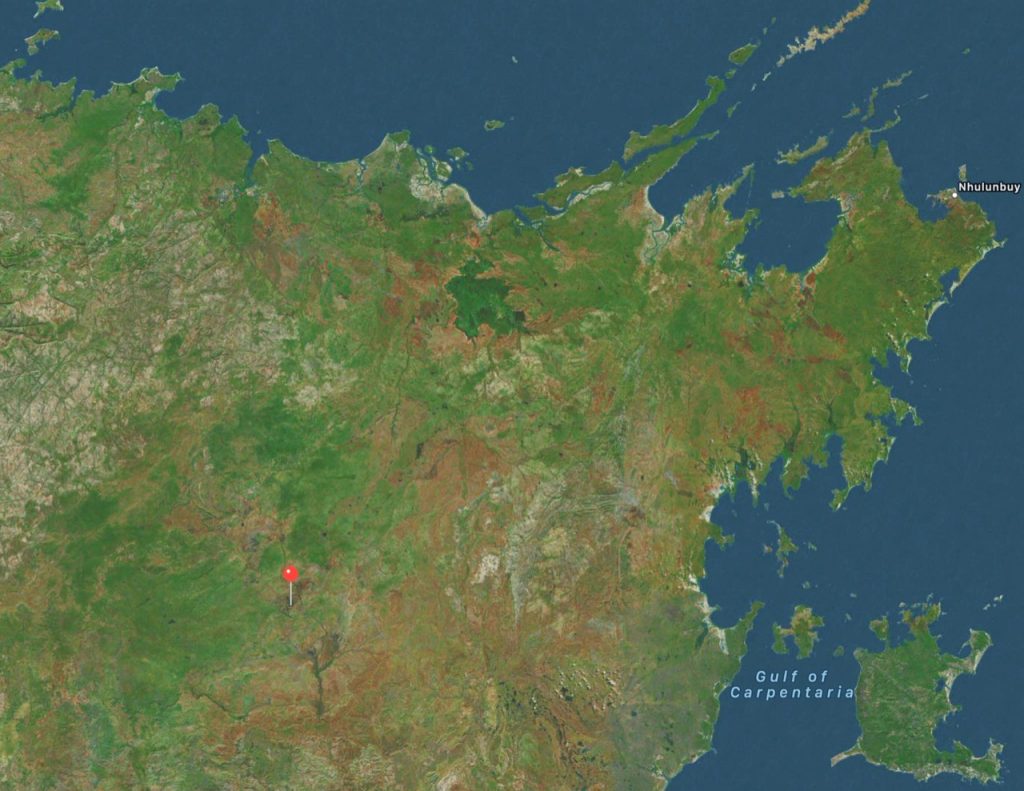 Anyway, all of that is incidental to the fact that Krish is now recovering at the spinal unit of Royal Adelaide Hospital in South Australia with 8 screws, a plate and a bone graft, all skilfully insert by Dr YH Yau. The operation was very successful and Kris is already able to take some steps, but managing the pain and other complications is going to take some time.
I am so grateful to Careflight for evacuating Krrish and Caroline to Darwin. I am also so grateful to the doctors in Darwin for recommending an immediate subsequent evacuation to Adelaide because of the specialist spinal unit here headed by Dr YH Yau.
I was meant to fly from Nhulunbuy to Cairns, last week but instead flew to Darwin and then onward to Adelaide. I have been here a week now. I would stay forever, or leave tomorrow, if I thought it could take away the pain that Krish is having to endure.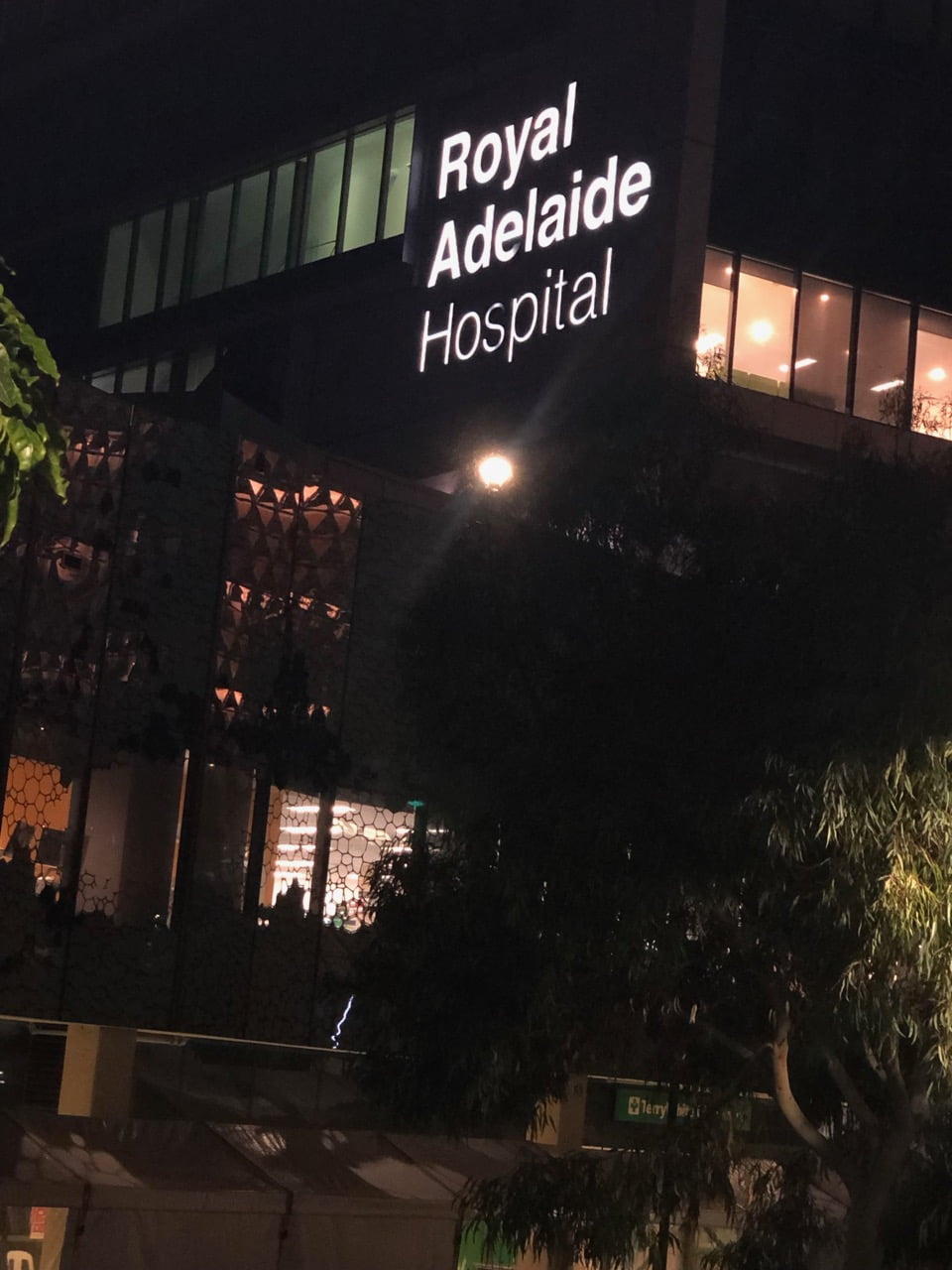 ****
Update 7 August, nickname changed to more traditional spelling of Krish. 🙂